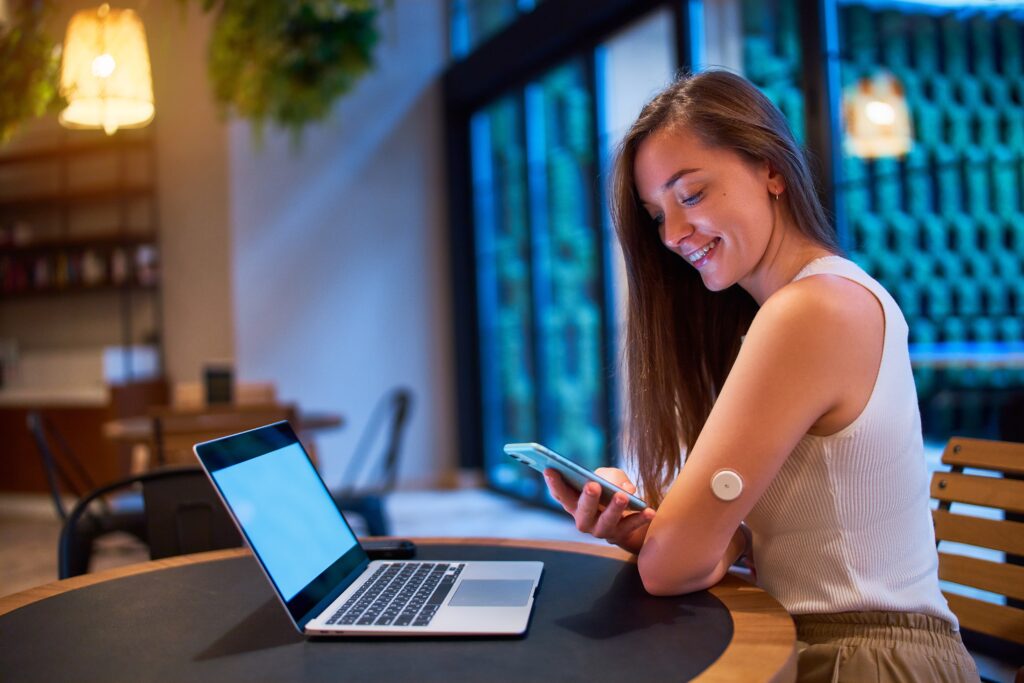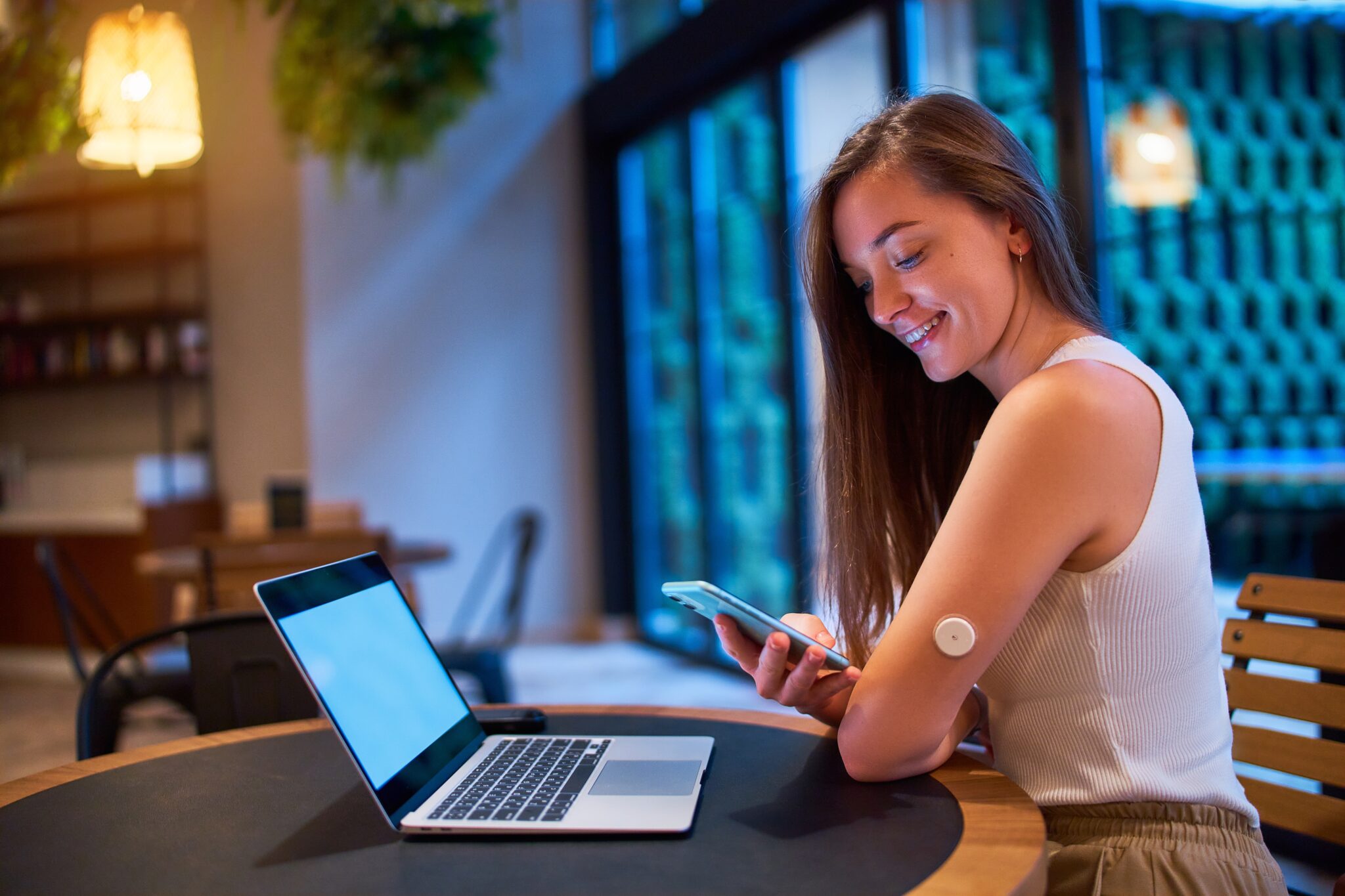 Digital health solutions, like wireless technology in healthcare and medical devices that use Wi-Fi, have, and will continue to transform healthcare. They enhance patient experiences, such as earlier disease detection, personalized diagnostics & therapeutics, and optimization of care. If you are a medical device manufacturer faced with creating safe and secure medical device connectivity solutions it can often feel daunting. What is the FDA guidance on wireless devices? It is complex, comprehensive, and can be difficult to understand. No matter how your wireless technology is used in healthcare, we'll break down everything you need to know about developing a safe, secure wireless medical device.
The Risks of Medical Device Connectivity in Healthcare
The use of wireless connectivity in medical devices brings numerous benefits improving patient outcomes, including real-time data collection, remote monitoring, and personalized treatment options. Wireless medical devices that use radio frequency (RF) wireless technology, and other wireless technologies, to collect or transmit data have quickly become an essential tool used daily by healthcare professionals to monitor patients.
With so much personal and sensitive health data stored using wireless technology in medical devices, cybersecurity risks, data breaches, and privacy violations pose a considerable threat to the healthcare industry. For example, in 2017, the FDA disclosed that a software vulnerability in a pacemaker could potentially allow an attacker to gain access to the connected device, steal medical data, or even modify the device's settings, putting patients' lives at risk (1). In 2020, a group of researchers found that the Bluetooth Low Energy (BLE) healthcare device protocol related to connectivity in medical devices such as insulin pumps, could be vulnerable to cyberattacks, potentially leading to the injection of incorrect doses or causing the pump to stop working (2). These breaches emphasize the need for enhanced security measures in telemedicine, IoT for medical devices, and wireless technologies.
Cybersecurity Regulations
To ensure the safety and efficacy of connectivity in medical devices, regulatory agencies such as the FDA and the European Medicines Agency (EMA) established rigorous standards and guidelines for medical device manufacturers to follow. These standards require software, firmware, and programmable logic used in medical devices to be built on a secure and reliable platform, undergo thorough testing and validation, and adhere to rigorous privacy and data protection measures. Manufacturers must prove that their wirelessly connected devices have been designed to limit unauthorized access and that they are able to detect and respond to cybersecurity incidents.
To comply with regulatory standards, medical device manufacturers can implement controls such as password controls, encryption, authentication mechanisms, and backup and recovery procedures. Additionally, medical device designers and manufacturers must develop a robust risk management plan for connectivity in medical devices that identifies potential cybersecurity and privacy threats, outlines steps to mitigate them, and creates a system to monitor them.
The FDA issued new guidance on medical device cybersecurity in 2022 and outlines specific guidelines that manufacturers must meet to ensure their medical devices are secure against cybersecurity threats. The latest guidance essentially brings medical devices in line with standard industry practice across the board, from finance to government and defense. The main difference is the added focus on patient safety, which is already core to medical device development. The requirements apply to a range of medical devices, including those that use wireless technology. They also apply to devices with software that is validated, installed, or authorized by the sponsor, and other wireless devices that can connect to a hospital network. Manufacturers have until October 2023 to comply with the new FDA wireless guidance. The FDA has warned that it will refuse to accept submissions for any new medical devices that do not meet these standards.
Practical Tips for Wireless Device Design and Development
According to a 2022 FBI report, more than half (53%) of the medical devices connected to the internet in hospitals have known critical vulnerabilities. The report identified several medical devices, such as insulin pumps, pacemakers, intracardiac defibrillators, and mobile cardiac telemetry, as being at risk of cyberattacks, with an average of 6.2 vulnerabilities per medical device. Compromising these medical devices could have serious consequences for patient safety. To build secure and reliable connected devices, designers and manufacturers should adopt industry best practices and take proactive steps to prevent, detect, and respond to potential cybersecurity and privacy threats. Here are some tips to ensure the safety and efficacy of a connected device like wireless implantable medical devices or cloud connected medical devices:
Build security and privacy features into the design phase of the product development lifecycle. The specific terminology in the guidance is, a "secure product development lifecycle," meaning that cybersecurity should be a part of all phases of product development, not just its design.
Conduct extensive testing and validation of the software using industry-standard tools and methods regarding connectivity in medical devices.
Develop and maintain a risk management plan that identifies potential threats and outlines steps to mitigate them.
Stay up to date with the latest cybersecurity threats and vulnerabilities and take proactive steps to patch any vulnerabilities.
Conduct ongoing development maintenance and monitoring to ensure the continual detection of threats and necessary remediation.
Confirm that the device has traceability throughout its lifecycle, from design verification all the way through manufacturing, testing, and post-market surveillance.
Take proactive steps to mitigate risks like verifying source code for all off-the-shelf solutions used in creating medical software or firmware.
Work closely with all stakeholders involved in managing your product development lifecycle, including vendors and contractors, to establish design controls that will allow you to effectively follow FDA guidance.
The integration of software in medical devices has brought significant benefits to the healthcare industry, but it has also brought new risks to security and privacy. Medical device designers and manufacturers must follow international regulations and industry best practices to ensure that their connected medical devices are secure and reliable before they are authorized for use. Moreover, healthcare organizations must maintain a robust security posture and take proactive measures to prevent, detect, and respond to potential cybersecurity and privacy threats in medical device connectivity solutions.
With the right measures, certified wireless devices can be safely integrated into medical applications with peace of mind. When choosing a device, companies should focus on the benefits of features such as secure encryption, strong reliability, and low latency. The latest developments in the world of wireless technology will keep increasing these features to allow companies to get ahead of the competition. Taking all this into consideration, let our team guide you through the documentation process and ensure compliance with the FDA's guidance on wireless connectivity so that your innovation can quickly reach its intended end users as safely as possible. Contact us to learn more about how to integrate cybersecurity measures into your software product development lifecycle and ensure your medical device connectivity solutions are safe and secure.
https://www.fda.gov/news-events/press-announcements/fda-safety-communication-cybersecurity-vulnerabilities-certain-medical-devices-potentially-impacting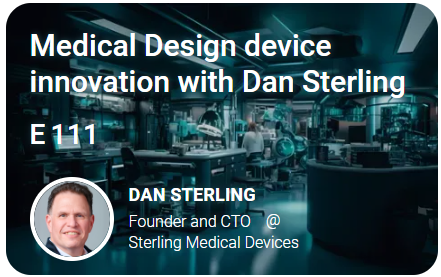 Meet Dan Sterling, the founder, and CTO of Sterling Medical Devices, whose unwavering passion for software development propelled him to build an exceptional company from the ground up. With a background in electrical engineering, Dan's unique skill set became the driving force behind the success of Sterling Medical Devices.
This blog post will explore how Sterling Medical Devices, a prominent company in the industry, provides a wide range of services to assist medical device companies in developing and maintaining their products while ensuring regulatory compliance. We will also delve into Dan Sterling's insights about his company's journey.
Watch the full interview with Builder Nation here.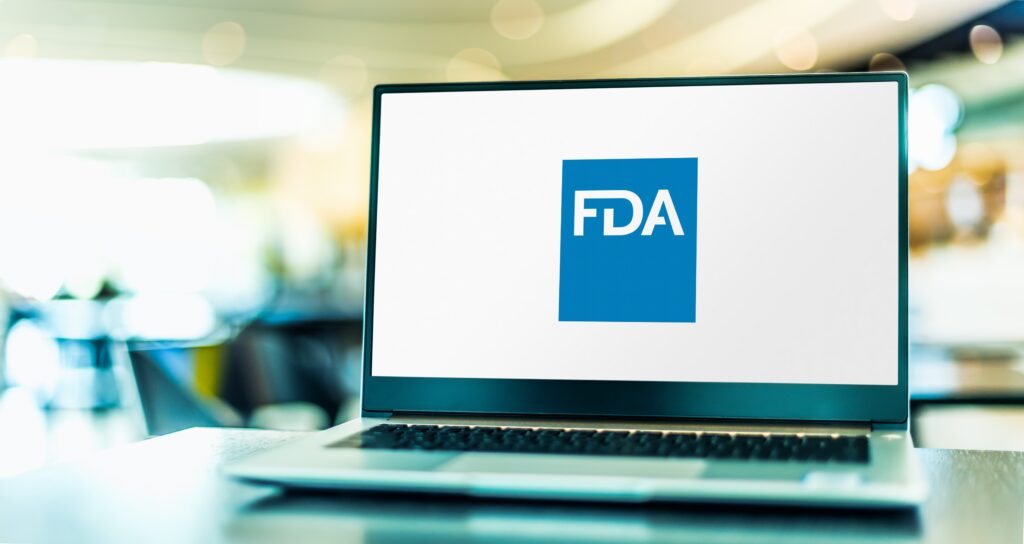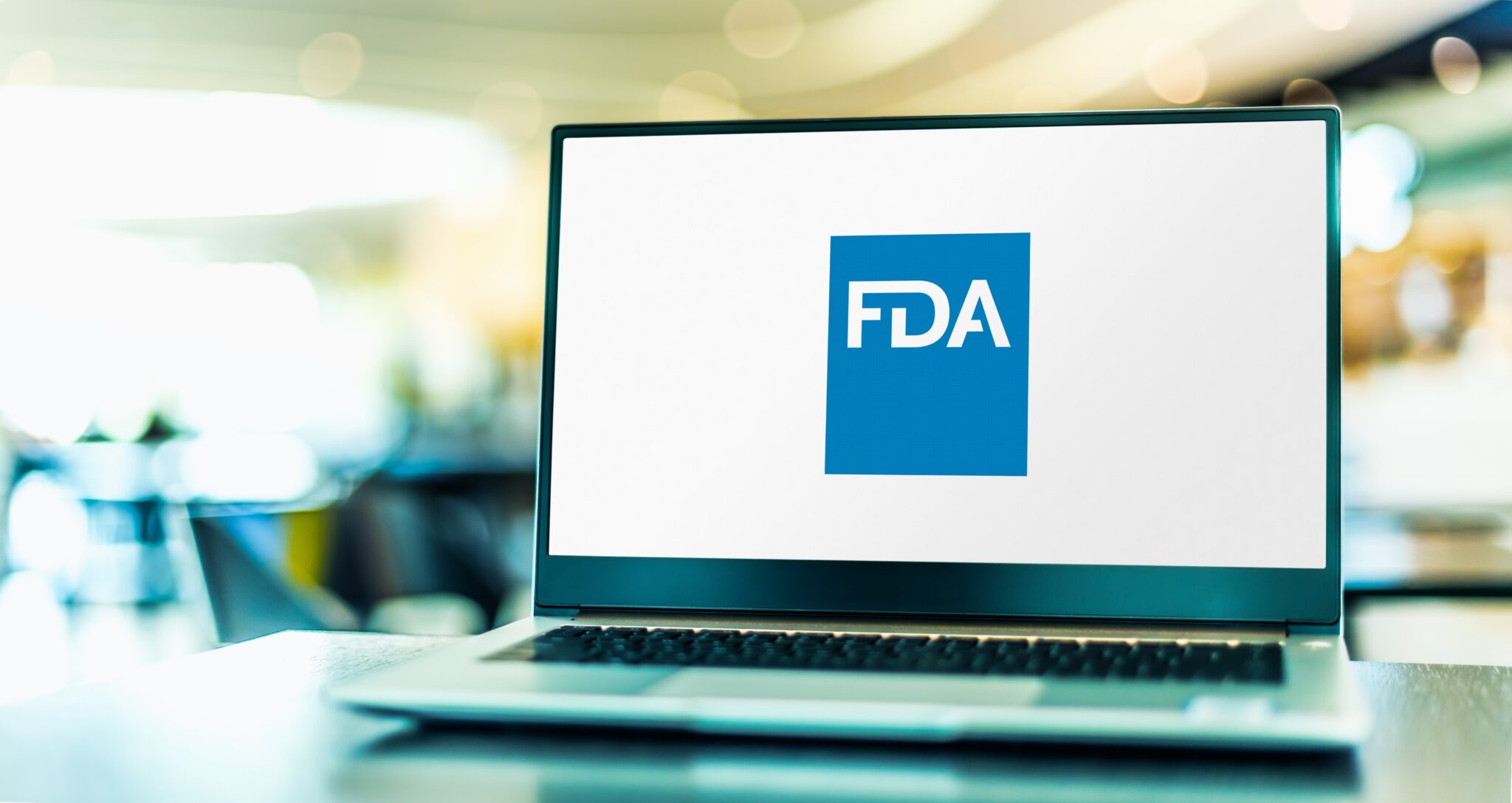 So many questions come up when developing a medical device. What is its intended purpose? Who will use it? How will it be used? What do we need to do? Questions surrounding the medical device regulations and the paperwork involved can be intimidating. Setting up a Q-Submission meeting with the FDA can help if you have specific questions, especially if it's your first time developing a device or submitting to the FDA. What does Q-Submission stand for? What does Q-Sub mean with the FDA? What is the Q-Submission program for medical devices? We'll answer these questions, and address when in your development process you can use the Q-Submission program so that bringing your medical device to market becomes less stressful. With our Q-Sub guidance, medical device manufacturers like you can utilize the program to speed up the product development process and get their devices to the US market sooner.
What Is a Q-Sub?
Understanding the regulatory framework for new medical devices can be a complex, overwhelming process. Enter the FDA Pre-Submission, a regulatory tool that allows medical device developers to submit a formal written request with questions and concerns. The Pre-Submission program enables medical device and in vitro diagnostic (IVD) manufacturers to request feedback from FDA experts on various aspects of the regulatory process. What is the difference between FDA Pre-Sub and Q-Sub? The submission to the FDA is given a 'Q' identification number, and is often referred to as a Q-Sub. Thus, when referring to a Q-Sub vs. a Pre-Sub, they are the same thing. Such a request can often make the overall submission process easier, whether your marketing submission is a 510(k), de novo request, or PMA.
Why Do You Need (Or Want) a Q-Sub?
If done correctly, the Pre-Submission program can benefit both the FDA and device developers. The FDA strongly endorses and promotes Q-Subs because their experts value the advanced insight and understanding of new developments in the healthcare industry. Conversation and discussion between device manufacturers and the FDA also provide developers with valuable information that can streamline their submission and overall development process. The Q-Sub program is also when the FDA assigns a project manager (PM). The PM relationship is often invaluable to device sponsors.
Another advantage of the program is that the FDA does not require companies to pay any fees for Q-Subs and does not impose any restrictions on the number of meetings developers can request. However, at times, this open access can become a drawback. The Pre-Submission process, which takes about six weeks to obtain a response or a meeting, can end up delaying device development companies. Device sponsors often ask a lot of questions in their first submission but get limited usable information. So, they try again, waiting even longer. In the long run, this cycle will hinder product development and delay market entry.
Who Needs a Q-Sub?
Although Pre-Sub meetings are not mandatory, we often recommend them to give developers the opportunity to engage with the FDA early in the development process of new medical devices if you have specific questions for the agency. You can seek guidance and gain valuable feedback on various topics, such as costly bench and animal testing, clinical trials, and overall regulatory strategy, by submitting a formal request for a Q-Submission meeting. Depending on the nature of the questions, Q-Submission meetings may also be referred to as Pre-Submissions, Submission Issue Requests, Study Risk Determinations, and Informational Meetings. Here are some example situations where medical device developers may want to consider submitting a Q-Submission to the FDA:
Before conducting studies that are not defined in a guidance document. If your device requires studies that are not already outlined in existing guidance documents, it's a good idea to request a Q-Submission. This will allow you to receive feedback from the FDA on your proposed testing methods and ensure they are appropriate for your device.
Determination of whether a device study is either significant risk (SR), non-significant risk (NSR), or exempt from IDE.
For devices with novel technology or design. Devices with novel technology or design may not fit neatly into existing regulatory categories. In these cases, a Q-Submission can be helpful in determining the appropriate regulatory pathway and ensuring that your device meets regulatory requirements.
For devices with significantly different indications for use. If your device's indications for use are significantly different from an existing 510(k)-cleared device, a Q-Submission can be helpful in getting feedback from the FDA on the most appropriate regulatory pathway.
For studies being conducted outside of the United States. If you're conducting studies outside of the United States, the Q-Submission program can help ensure that your study design and methods meet FDA requirements and streamline the regulatory review process.
Examples of Pre-Submissions improving the medical device development process include a digital health company that sought FDA feedback on its clinical development plan through a Pre-Submission request, resulting in a successful premarket approval for their device. Another example is a company that submitted a Q-Submission to the FDA to get feedback on their device's user interface, which helped them improve the device's design and overall user experience.
When Should You Request a Q-Sub?
The timeline for a Q-submission meeting with the FDA can be a lengthy process and needs to be planned out carefully to ensure that the meeting is successful. A Q-Submission is beneficial at any stage of development, but it is particularly useful before initiating the most expensive and laborious aspects of product development, such as bench, animal, and clinical testing. When it comes to testing Class II medical devices, choosing a predicate device is often linked to the testing plan as the plan is usually based on the testing done on the selected predicate. To better understand what kind of data you need to collect for approval/clearance, you can contact the agency before starting the testing and selecting a predicate. Submitting a Pre-Submission for a product that has already undergone testing can still be beneficial as it allows for presenting complex data or conclusions to the FDA before a full submission review.
The meeting timeline (after the preparation of your Pre-Submission materials) will follow FDA guidelines outlined below. As you can see, with so many steps, the time between requesting a meeting and receiving final written minutes can easily exceed 60 days.
Understanding regulatory submission requirements and gathering the necessary data and documentation.
Reviewing the application documents and compiling questions for the FDA.
Submission of Pre-Submission meeting application. Within 15 days of the clock starting, the FDA will conduct an acceptance review using the Acceptance Checklist. If the agency rejects the application, they will let you know, along with an explanation. You can then reply with a Q-Submission Amendment.
Schedule meeting. If a Pre-Sub meeting is accepted, a notification will confirm the submitter's requested meeting date or provide two alternative dates that are scheduled prior to day 75 of receipt of submission.
Meeting minutes. You are responsible for creating and submitting meeting minutes for review within 15 days of the meeting. If no revisions are necessary, the meeting minutes will be considered final. However, if the FDA decides to make changes to the draft minutes, an updated version will be sent within 30 days. In this scenario, the minutes will only be considered final 15 days following receipt of the edited version.
How To Prepare a Successful Q-Sub
Preparing for any kind of government submission process is a daunting task, and it's no different when it comes to Q-Submissions. It's critical that medical device manufacturers take the time to fully prepare and have a solid understanding of the Pre-Submission program. Here's some tips to make things go smoother:
Identify key issues.
To ensure an effective meeting, keep the number of questions per session between three and five. What are the areas of greatest concern where you need FDA feedback? Asking "please confirm" or "do you agree" lets you propose a solution and allows the agency to agree. This method of questioning is generally very effective. Do not ask open-ended questions.
Be clear, concise, and logical.
A Pre-Submission should be treated with the same level of attention and care as any other application to the FDA. To increase the chances of getting FDA approval, it is often helpful to seek a review of the submission by someone outside the team who can provide feedback on its clarity. The purpose of this review is to improve understanding for a potential FDA reviewer. It is important to keep in mind that both the written submission and the meeting can impact the impression you make on the FDA, whether it be positive or negative.
Here are some things to avoid in an FDA submission meeting:
Not preparing well
Not preparing adequately for the meeting is a surefire way to waste time and resources. One should have a clear understanding of the process, the objective of the meeting, and the questions that need to be answered. A Pre-Submission meeting is not a time for a company to present ideas but is an opportunity to seek feedback from the FDA.
Arguing with the FDA
The FDA is there to help; arguing with them can be counterproductive. Sponsors that challenge the FDA's position can create unnecessary tension and delay. Instead, companies should acknowledge feedback and express a willingness to work collaboratively on solutions.
Neglecting meeting minutes
Drafting meeting minutes is crucial for reference and serves as a reliable basis for the next meeting. Failing to produce them slows the process down and creates ambiguity. In conclusion, a successful FDA Q-Submission can be key to the success of a medical device submission by gaining valuable feedback ahead of the application. Effective preparation that includes clear and concise communication, and understanding the submission timeline and process will lead to a successful Pre-Sub meeting with the FDA. Medical device companies should know when and how to navigate the FDA Pre-Submission process to reduce uncertainty and better ensure success both in preparing for and conducting a Q-Submission meeting with the FDA. Let our team guide you through this complex process by providing experienced assistance throughout all stages of your medical device submissions. Please contact us today.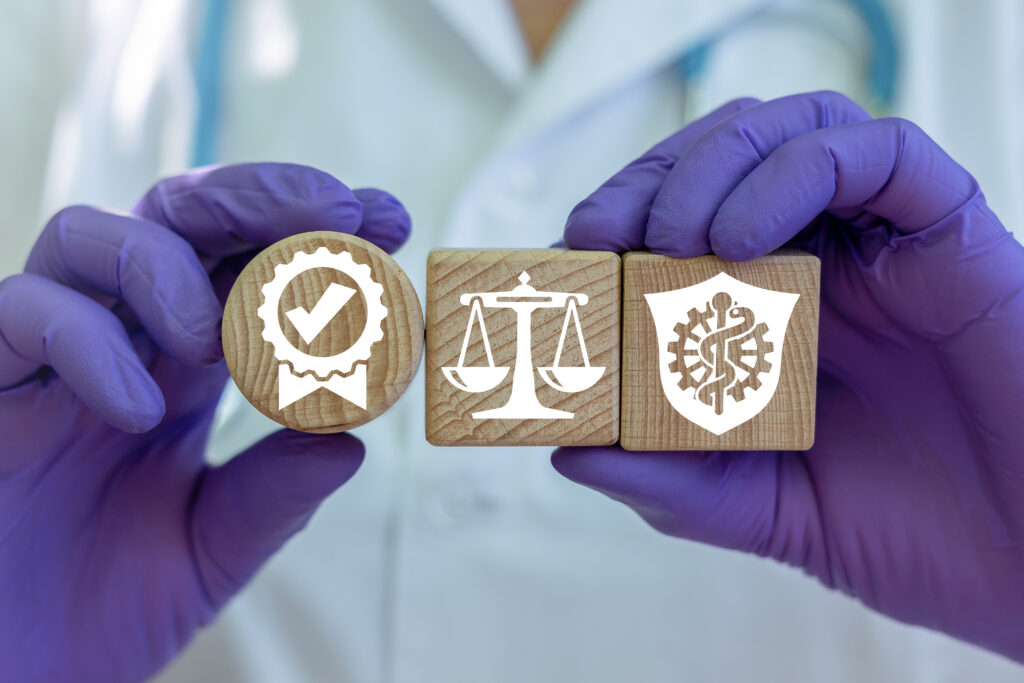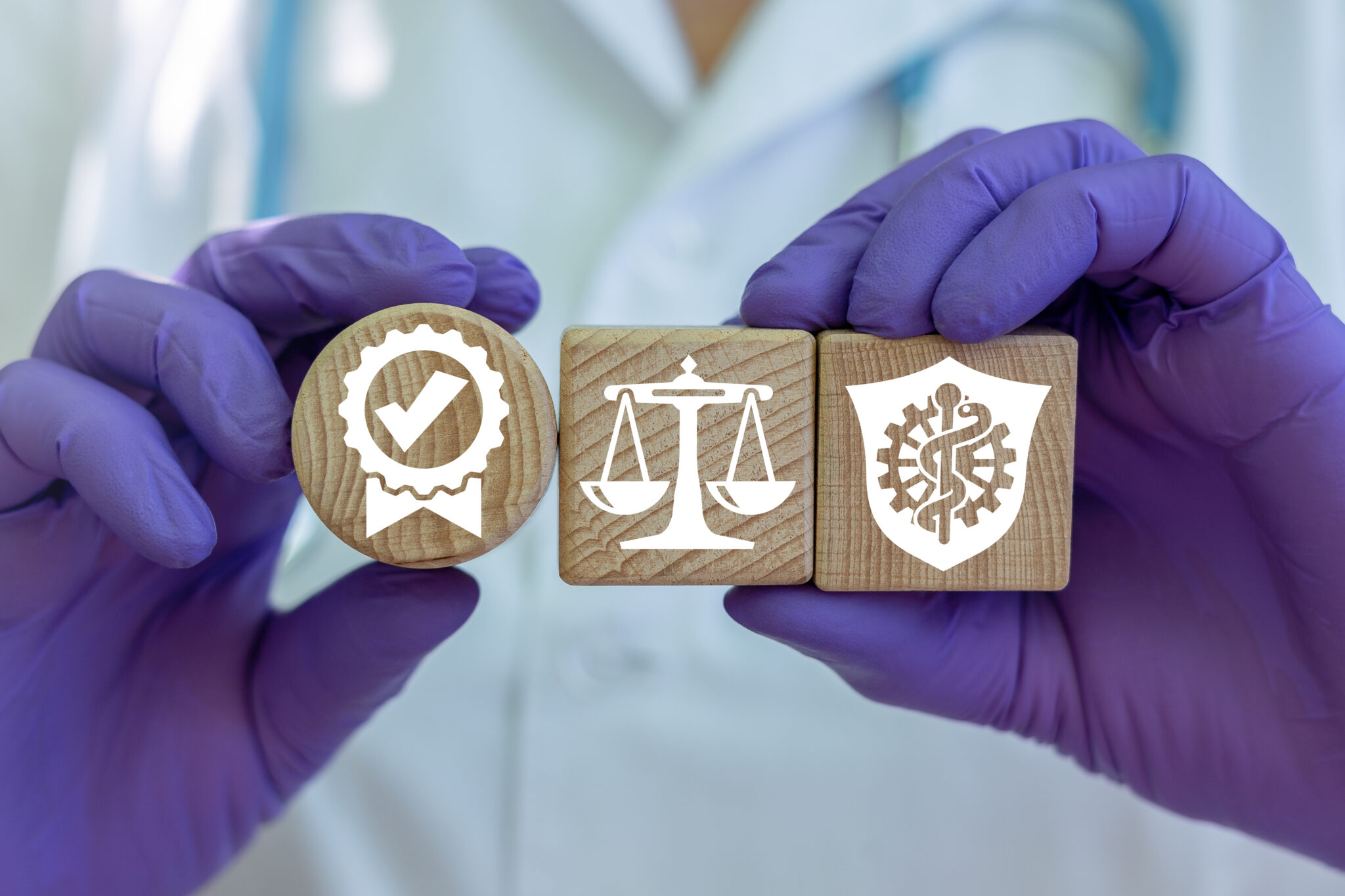 Medical device manufacturers regulated by the FDA, EU, or any international regulatory agency must implement a quality management system for their medical device according to the applicable regulatory requirements, most often the FDA's quality system regulations (QSRs) or ISO 13485. But where do you begin with a medical QMS? We have worked to implement medical device QMSs at different startups and have already scaled the mountain lying before you. With so many processes and procedures to implement with QMSs for medical devices, it feels like "what comes first, the chicken or the egg?" If you're working with online templates, how do you know which clauses are required and what change is allowable? Let's explore how creating a QMS for medical devices can help save you time and money while ensuring your company achieves regulatory compliance.
What is a Quality Management System (QMS)?
Quality management systems (QMSs) are a structured system to document business processes, procedures, and responsibilities to reach quality objectives. It serves as a powerful tool that guides your team towards meeting customer demands and regulatory requirements while continuously increasing efficiency and effectiveness. Quality systems, like healthcare quality management software, create the organizational structure for responsibilities, procedures, and resources for implementing quality management. Procedures include document control, supplier management, corrective and preventive actions (CAPAs), and continuous improvement, to name just a few. With quality control and quality assurance as provided by a QMS in healthcare, testing and inspections are done on components and finished products beyond the basics of verification and validation.
Benefits of a QMS for a Medical Device
What is the value of a QMS for medical devices? Implementing a medical device QMS can have a profound impact on the way your company does business. Most companies find that when using tools like medical device QMS software, product quality improves, errors are reduced, processes are controlled, waste is minimized, and overall efficiency increases. In most cases, the ROI of an effectively implemented quality system exceeds the cost. The key benefits of a QMS include access to greater visibility into performance data, improved efficiency due to elimination of unneeded steps and processes, lower operational costs due to saved time on unnecessary compliance tasks, decreased risk from potential nonconformance events, and a better handle on risk management.
Customizing Your Medical Device QMS
While you will eventually appreciate the benefits of a quality system can bring to your company, it is NOT meant to change the way you do business. The goal is to ensure you meet, and continue to meet, the international regulations necessary to achieve sales in your target market(s). A quality system can include the applicable regulatory requirements and be compatible with the way you run your business. While there are specific regulations for a medical device QMS, there is also significant room for you to insert your business practices into the procedures.
Implementing the Right Solution
The goal is to implement a quality system that meets regulatory compliance without being burdensome for your company. You must consider which markets you are planning to target for your sales, however, designing a medical device QMS that meets US regulations and European requirements can allow for the addition of adhering to other international regulatory rules with little additional work. The risk level of your device, whether you manufacture, and the size of your company also play into designing the QMS that is right for you.
Ensuring Compliance and Monitoring Results
A quality system is not a series of documents that gather dust on a shelf. It needs to be continually nurtured and monitored. Once your system is in place and functioning properly, you must continually monitor and assess your quality system's effectiveness through a proper QMS audit process. Audit management is particularly important in the medical device industry. The FDA can conduct facility inspections at any time and ISO 13485 certifications require regular Notified Body audits. Taking necessary steps to address non-conformances in a timely manner will ensure you remain compliant and avoid potential problems.
Staying Ahead of Regulatory Changes
Regulatory changes can be a difficult challenge for many businesses, especially in the ever-changing medical device industry. Companies must stay ahead of updates to quality standards and proactively address any evolving requirements to maintain regulatory compliance. This includes the recently proposed updates to the FDA's QSRs. With the increasing complexity that comes with new regulations, it can often take up valuable resources, such as time and money, to successfully navigate this arena. It's vital for businesses to have a plan and strategy in place to navigate these new regulations quickly and efficiently.Sterling Medical Devices has implemented FDA-compliant quality systems to ISO 13485, FDA QSRs, and the EU medical device regulations (MDR) at many medical device companies. We specialize in medical devices, IVDs, and digital health and know what it takes to implement a quality system that meets all regulatory requirements without placing an undue strain on your company. If you are wondering how you can improve your QMS or are struggling to identify the best QMS software for medical devices that is also right for your business, we can help. Stop shouldering the burden of developing your medical device QMS and contact Sterling today.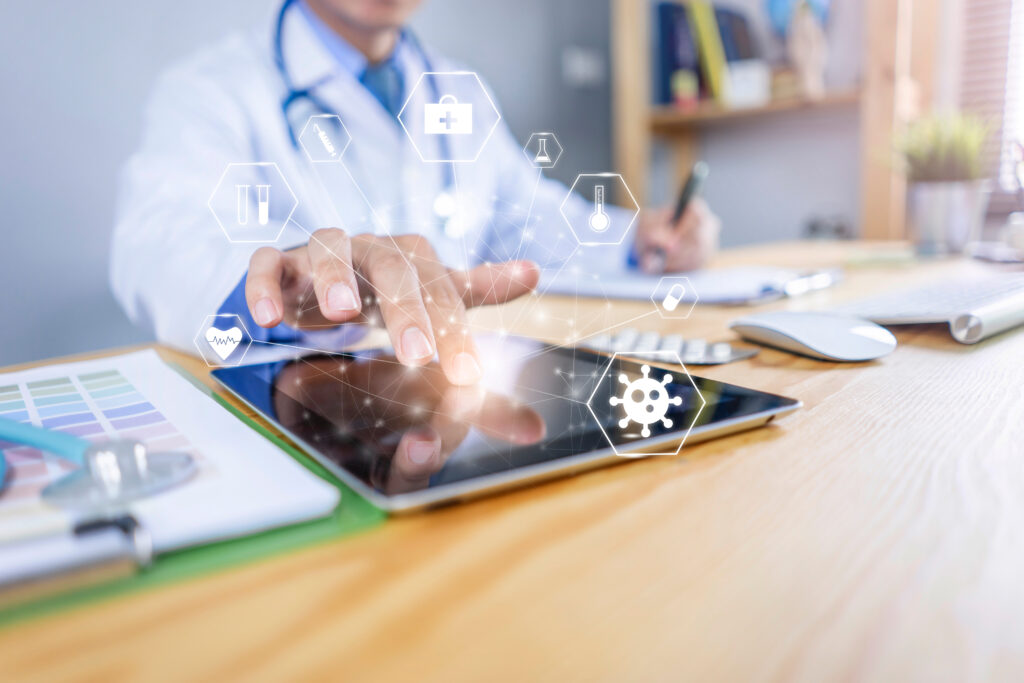 Established in 2015, the Breakthrough Devices Program replaced the Expedited Access Pathway and Priority Review for medical devices. The designation of a product as a breakthrough medical device is intended to expedite the development and review of medical devices that provide for more effective treatment or diagnosis of life-threatening or irreversibly debilitating diseases or conditions. To receive breakthrough status, applicants must demonstrate that their technology offers a substantial improvement over available alternatives. We will explore some key considerations for achieving FDA breakthrough device designation for your medical device.
What is FDA Breakthrough Device Designation?
Recognizing newly developed devices that hold the potential to provide better diagnosis, treatment, or prevention of life-threatening diseases or conditions, the Breakthrough Devices Program puts applications on a fast track to market clearance. The FDA sets itself up as an enabler, providing curtailed timelines for submissions while not compromising safety. In practical terms, this means quicker and smoother clearances that help developers deploy devices faster. Those hoping to be part of this group can evaluate if their product fits in one of these categories and make the most of the breakthrough FDA designation pathway.
What are the Benefits of the FDA Breakthrough Devices Program?
Breakthrough device designation from the FDA can provide a vast array of benefits to medical device companies as well as patients in need. For medical device companies, having your product on the breakthrough device designation list expedites regulatory processes, providing a fast track to FDA interactions and accelerated reviews that bring life-saving devices to market sooner than the standard submission route. The expedited review for breakthrough medical devices results in faster and more efficient development timelines. From a patient's standpoint, providing treatments and technologies that could help in ways previously felt unreachable can drastically improve the lives of countless individuals.
How does the FDA Decide Whether to Grant a Breakthrough Device Designation Request?
What is the FDA guidance on breakthrough device designations? The FDA has a rigorous process to ensure the safety and efficacy of medical breakthroughs, including a thorough review of applications of breakthrough technologies. The FDA looks at the scientific data and patient outcomes when submitting an application that weighs potential advantages over existing treatments available to patients. A breakthrough device designation carries with it special priority reviews, intense guidance, and urgency when remediating any issues. Through the Breakthrough Devices Program, the FDA can grant designations for those devices that can offer significant improvement compared to existing treatment options for individuals in need – ensuring each patient receives the best care possible.
FDA breakthrough device designation is granted to novel medical devices that have the potential to provide more effective treatment or diagnosis. This includes devices subject to premarket approval applications (PMAs), premarket notification (510(k)), or requests for De Novo designation. To be eligible for breakthrough device designation, both of the following criteria must be met:
1. The device provides for more effective treatment or diagnosis of life-threatening or irreversibly debilitating human disease or conditions.
2. The device also meets at least one of the following:
Represents breakthrough technology.
No approved or cleared alternatives exist.
Offers significant advantages over existing approved or cleared alternatives.
Device availability is in the best interest of patients.
 Are There Any Drawbacks to Seeking Breakthrough Device Designation?
Seeking a breakthrough designation often seems like an obvious choice for medical device developers. However, adding your device to the list of FDA breakthrough devices means putting it in front of the FDA before development is complete, which can lead to extra scrutiny that you weren't expecting. Working closely with the FDA can provide you with a wealth of invaluable advice and insight, but it can also provide suggestions that may not be as helpful. They may suggest more clinical trials, larger trials, or a redesign of trials, or much more documentation than you had planned to submit. By maintaining control of the device development process regarding the evidence collected and submitted to the FDA, developers of these novel devices are likely to present a body of evidence that will meet FDA standards.
Also, the priority review claim is just that, a claim. Until March of 2022, the FDA had not publicized any statistics on the Breakthrough Devices Program. The data released shows that while the FDA has granted breakthrough designation to 657 devices, only 44 breakthrough devices have received marketing authorization. This statistic alone should cause apprehension.
Ultimately, it may take more time and money than expected to obtain market authorization after you receive a breakthrough designation. Seeking breakthrough designation should still be considered when meeting the critical criteria; however, every device company should understand that the rigor of obtaining FDA market authorization is significant, whether you use the Breakthrough Devices Program or not.
What is the Difference Between Accelerated Approval and Breakthrough Designation?
Accelerated approval is a regulatory process that allows for quicker FDA medical device approval of new drugs or biologics that treat serious conditions and demonstrate an effect on a surrogate endpoint. This approach is used when there is not enough time to wait for clinical trials to show overall survival benefits. In comparison, breakthrough device designations are granted to novel medical devices that have the potential to provide more effective treatment or diagnosis of life-threatening or irreversibly debilitating diseases or conditions. The major difference between breakthrough device designation and accelerated approval is that breakthrough device designation focuses on medical devices, whereas accelerated approval applies only to drugs and biologics. Both are important processes for getting new treatments to patients faster but have different sets of criteria and requirements.
What is Right for You?
In the end, the exemption of certain timeframes granted by the FDA through the Breakthrough Devices Program allows for medical device companies to bring novel technologies to market that can benefit patients who have very few treatment options. But while there are many positive aspects of this program, some caution should be exercised when choosing to apply for breakthrough status. A careful cost-benefit analysis should be conducted prior to seeking such a designation and companies should understand that the additional FDA scrutiny may not be helpful.
If you are developing a novel device with potential breakthrough technology, are wondering how to get a medical device FDA approved, and need help navigating the FDA breakthrough device designation, contact us. Our team of regulatory experts will help you by submitting a "Designation Request for Breakthrough Device" Q-Submission and get you off on the right foot to market authorization.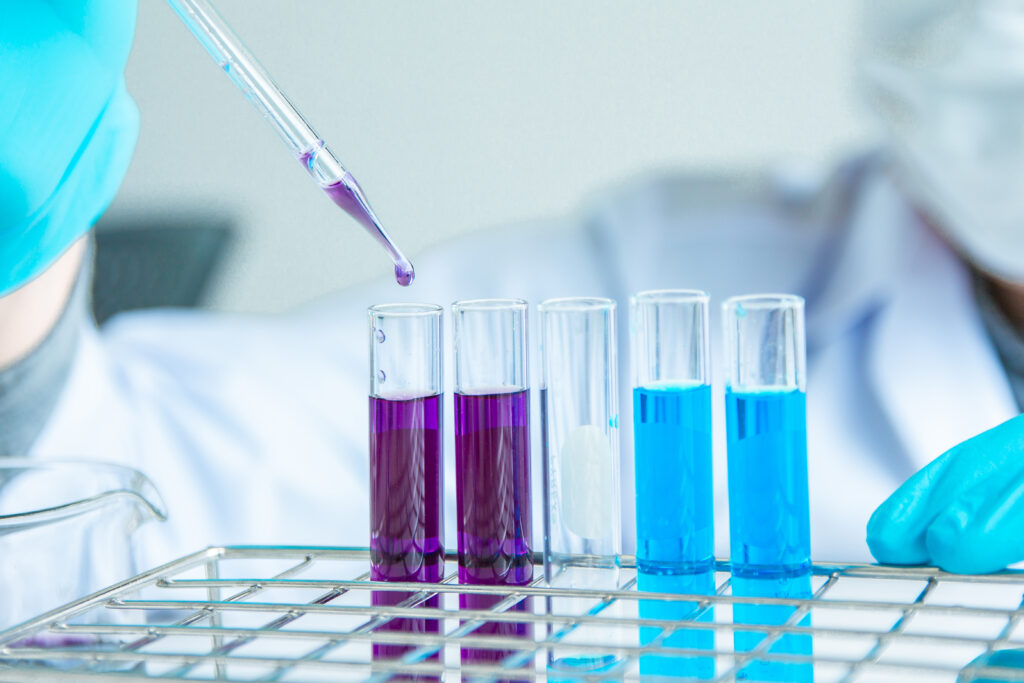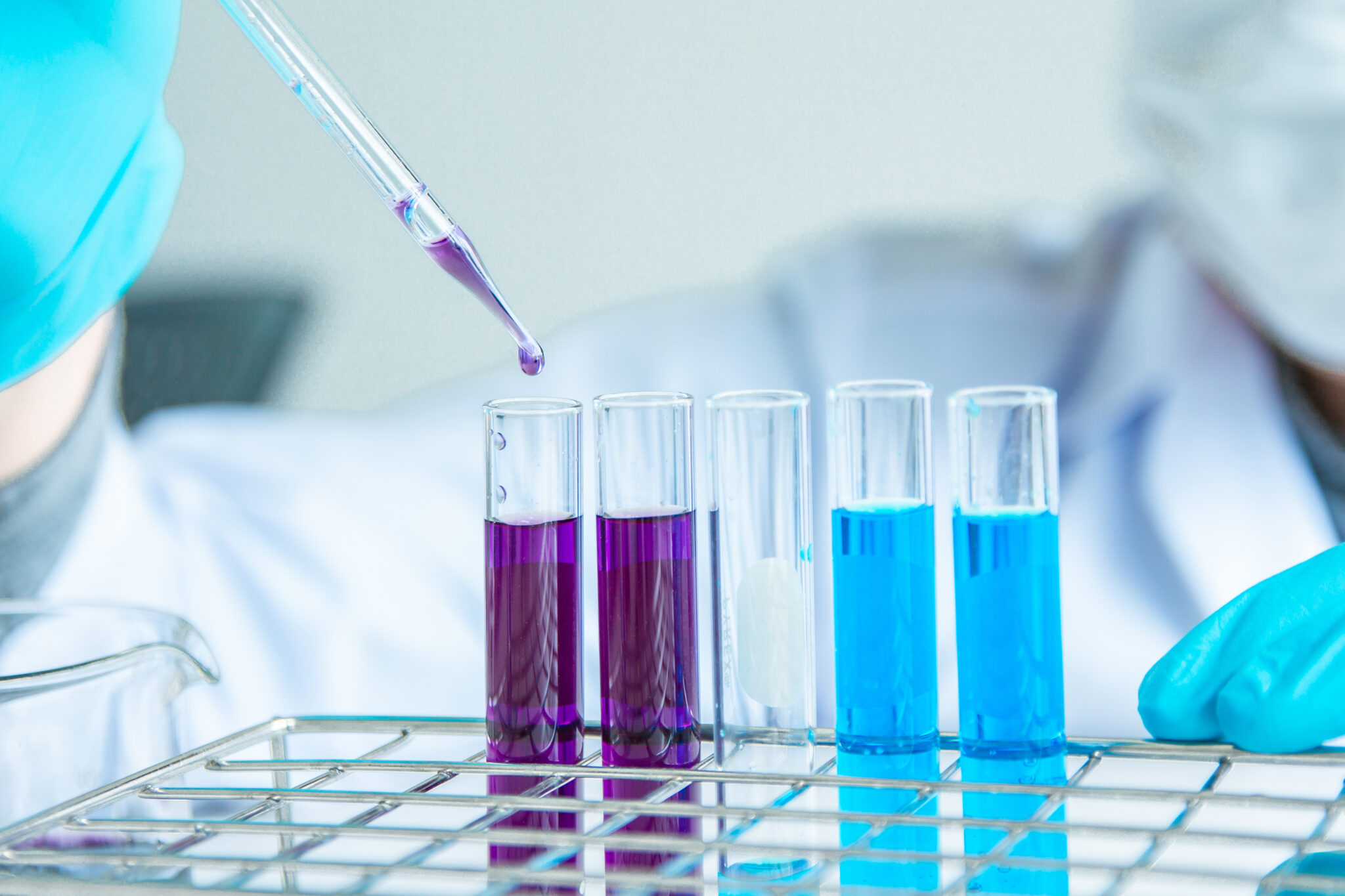 Navigating the complex global matrix of in vitro diagnostics (IVD) regulations is a daunting task. It's time-consuming, complicated, and often expensive – and mistakes can be costly! To simplify the complex landscape of IVD, in vitro diagnostic, medical device regulations and medical device system development, keep reading. We also will touch on an overview of regulatory requirements in the US and the EU for in vitro diagnostic use. We hope that decoding these FDA in vitro diagnostics regulations, as well as those outside the US, will provide direction as you navigate the regulatory requirements of bringing your in vitro diagnostic products to market quickly.
What is an In Vitro Diagnostic Medical Device?
In vitro diagnostic medical devices are used in laboratories to detect diseases, diagnose conditions, and monitor health outcomes. IVDs are near patient testing devices that are used to perform tests on samples taken from the human body, such as blood or tissue. In vitro diagnostic medical devices examples can range from simple test strips, like an in vitro diagnostic pregnancy test or in vitro PCR test, to complex molecular diagnostics instruments. Medical devices using in vitro diagnostics provide valuable data related to human health to identify specific changes in diagnosis or prognosis for a patient. While in-office in vitro diagnostic solutions are well understood by patients and doctors alike, the use of different types of in vitro diagnostic tests in labs is becoming increasingly important to track the progression of different illnesses or pathologies in a timely manner. Consequently, laboratories need to comply with regulatory frameworks rigorously to ensure the validity and accuracy of laboratory developed tests (LDTs). In this way, patients can be sure that their doctor has obtained the most reliable and up-to-date information possible.
US FDA Regulations for IVD Devices
In vitro diagnostic regulations are risk-based, with tests using diagnostics with in vitro falling into one of three regulatory categories. Most Class I tests (and some in Class II) are exempt from premarket requirements, while most Class II and all Class III tests require premarket clearance or approval. The premarket approval (PMA) pathway is more rigorous and is designed for Class III tests that pose a high degree of risk or have no predicate. The 510(k) pathway, intended for tests that can be described as "substantially equivalent" to a product already on the market, has less stringent evidence requirements. Either pathway requires examples of in vitro diagnostic devices to demonstrate safety and effectiveness through analytical and clinical validation to determine the test's accuracy. Analytical validation ensures that tests can accurately and dependably measure a specific analyte, while clinical validation centers on ascertaining whether the test is able to correctly diagnose a specific condition.
The IVDR in the EU
The In Vitro Diagnostic Medical Device Regulation (IVDR) was established in May 2017 and became applicable on May 26, 2022. The new rules include significant changes including the introduction of a risk-based medical device classification system with 4 risk classes: class A (low individual risk and low public health risk), class B (moderate individual risk and/or low public health risk), class C (high individual risk and/or moderate public health risk) and class D (high individual risk and high public health risk). The rules reinforce the need for clinical evidence and performance evaluation, including a coordinated procedure for authorizing performance studies and improved coordination for vigilance and market surveillance throughout the EU.
Why It's Important to Stay Informed
Staying compliant while trying to develop NextGen in vitro diagnostics in today's global regulatory environment is daunting. With an array of different regulatory frameworks from the various countries in which IVD, in vitro diagnostic, devices might be sold, understanding, and conforming to relevant policies is no small task. It's critical to continually invest time and resources into staying up to date on both the current standards and on the changes taking place within each regulatory agency so you don't unknowingly fall out of compliance in regards to in vitro clinical diagnostics. From understanding the basics of in vitro in vitro diagnostic regulations to navigating the complexities of medical device standards, our team has years of experience in helping organizations achieve success. If your in vitro diagnostics company needs guidance or advice on international medical device regulations, contact us today – we have the expertise you need to successfully launch your IVD product in the market.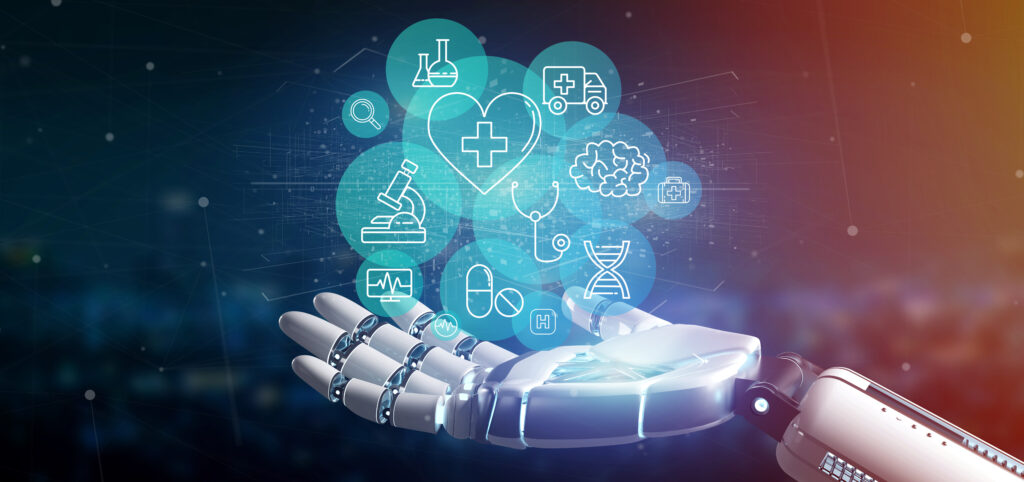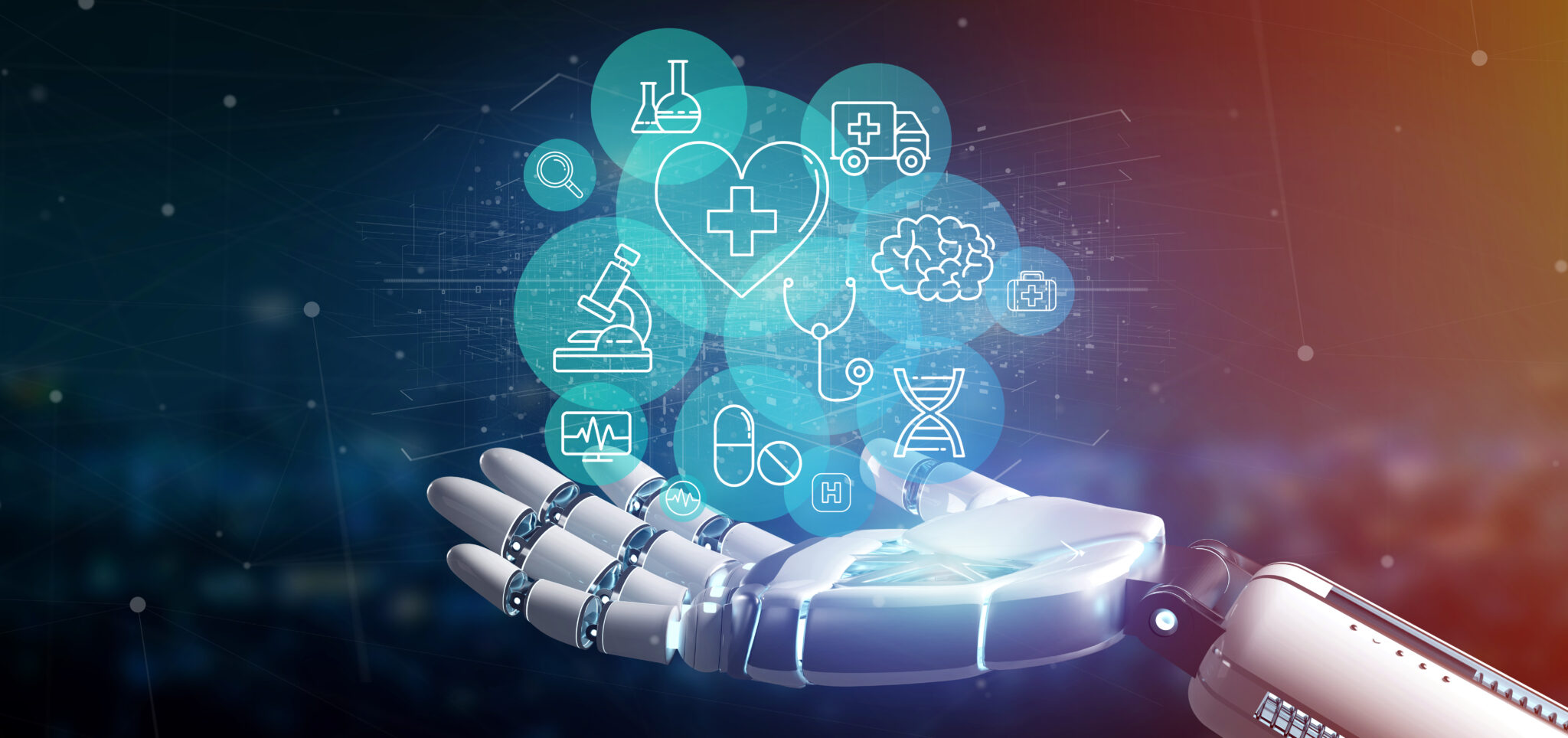 Are you developing cutting-edge technology using artificial intelligence (AI) or machine learning (ML) in medicine? Are the vague regulatory requirements for AI and machine learning in medicine challenging to decipher? If so, you will be thrilled that the FDA has released new artificial intelligence and machine learning guidance. The release of this draft guidance aims to provide an FDA AI/machine learning regulation strategy tailored to AI/machine learning-enabled devices that fosters access to safe and effective healthcare. This development related to FDA artificial intelligence and machine learning regulation is a significant milestone in allowing structured AI/machine learning updates, which will allow modifications to the devices' FDA-approved AI/machine learning algorithms. Some of the essential advantages of medical machine learning lie in its potential to improve model performance through progressive alterations, using real-world data as a learning tool. The recommendations in the FDA AI/machine learning guidance apply to any device with a software function component, including combination products, standalone software as a medical device, and hardware medical devices with a software component or accessory. Read on as we explore how these new FDA machine learning/artificial intelligence guidelines can be applied to updates for your device.
Overview of the Regulation of Artificial Intelligence and Machine Learning in Medicine
How does the FDA regulate AI and machine learning? The regulatory body published its draft guidance in April 2023. The agency will accept comments on this artificial intelligence and machine learning in medicine guidance through July 3, 2023. Artificial intelligence and machine learning in healthcare can revolutionize our healthcare system by uncovering fresh, valuable insights from the immense amount of data created daily in providing medical treatments. Cutting-edge technologies allow medical device manufacturers to revolutionize their products. They offer healthcare providers increased support and improved patient outcomes. machine learning in medicine can potentially enhance patient experiences, such as earlier disease detection, personalized diagnostics & therapeutics, and optimization of devices. AI/machine learning in software is remarkable, as it can learn from and adjust according to real-world data, allowing for improved performance with each iteration. Nevertheless, developers have been left to wonder about when and how they are permitted to update algorithms that reflect this learning.
What Are the New AI/Machine Learning Guiding Principles?
The FDA "recognizes that developing machine learning device software functions is an iterative process." The newly released guidance outlines a strategy to promote the continuous refinement of machine learning-enabled device software functions while ensuring their safety and effectiveness. This draft guidance offers suggestions on the details necessary to be included in a Predetermined Change Control Plan (PCCP). A PCCP should accompany a device's marketing submission. The PCCP should consist of the following:
Description of Modifications: a comprehensive description of the specifically intended device alterations;
Modification Protocol: the planned approach to develop, validate, and implement the modifications; and
Impact Assessment: an analysis of the benefits and risks of the planned updates and associated risk mitigation.
The FDA AI/machine learning draft guidance offers vital insight for device developers who want to update their software functions. The FDA has never outlined how to update machine learning-enabled device software functions. With the possibility of submitting a modification plan with a predetermined scope, device developers do not need to feel constrained by a locked list of FDA approved AI/machine learning algorithms. They can now take comfort in knowing they can plan software updates that will pass regulatory muster—a huge benefit when it comes to allowing the continual improvement of the device as additional data is collected.
Reducing Regulatory Burden
The new guidance is an exciting prospect for the medical device industry and a significant step toward regulatory relief for AI/machine learning in medicine. It provides device developers with the tools to submit a modification protocol up front with their submission package, alleviating stress from navigating potentially confusing regulations and allowing them to focus on their product's lifecycle plan. As the FDA continues to receive an ever-growing number of pre-submissions and marketing submissions for FDA artificial intelligence and machine learning medical device approvals, the positive shift that this draft guidance will have on healthcare is monumental. The introduction of the PCCP underscores the FDA's continued dedication to developing new strategies to regulate medical device software and digital health technologies while ensuring their safety and effectiveness.
The FDA AI/machine learning medical device draft guidance encourages a proactive approach toward advancing medical devices supported by machine learning algorithms. When manufacturers include a PCCP in their marketing submission, they can pre-define and ask for premarket authorization for future modifications ahead of time, thus eliminating the need to prepare additional submissions for each machine learning update.
The Future of Artificial Intelligence and Machine Learning in Medicine
Medical device manufacturers looking to make AI/machine learning changes to their products should consider that they now have a manageable pathway. The FDA suggests that developers leverage the Q-Submission process to obtain feedback on a proposed PCCP, particularly for combination products and high-risk, life-sustaining, life-supporting, or implantable devices. Following the new AI/machine learning in medicine guidance, developers can submit a PCCP with their initial application to receive authorization for future updates. To facilitate the process, the FDA encourages early communication with the review division that is set to oversee the proposed PCCP as soon as possible.
Future submissions involving AI/machine learning in medicine should note that the guidance states that in a determination of substantial equivalence where the predicate device was authorized with a PCCP, the subject device must be assessed in comparison to the version of the predicate device that had previously been approved or cleared before any updates or modifications under the PCCP.
Sterling Can Help
Overall, the revised guidelines are a significant step forward for medical device manufacturers and organizations looking to capitalize on the power of AI/machine learning in medicine. Keeping up to date with the changing regulations of medical device development can be daunting and costly. Let us help. Sterling's unique team of engineers and regulatory experts with decades of experience in the MedTech industry are ready to help apply AI/machine learning in medicine and get your FDA approved AI/machine learning medical device to market fast. Contact us today.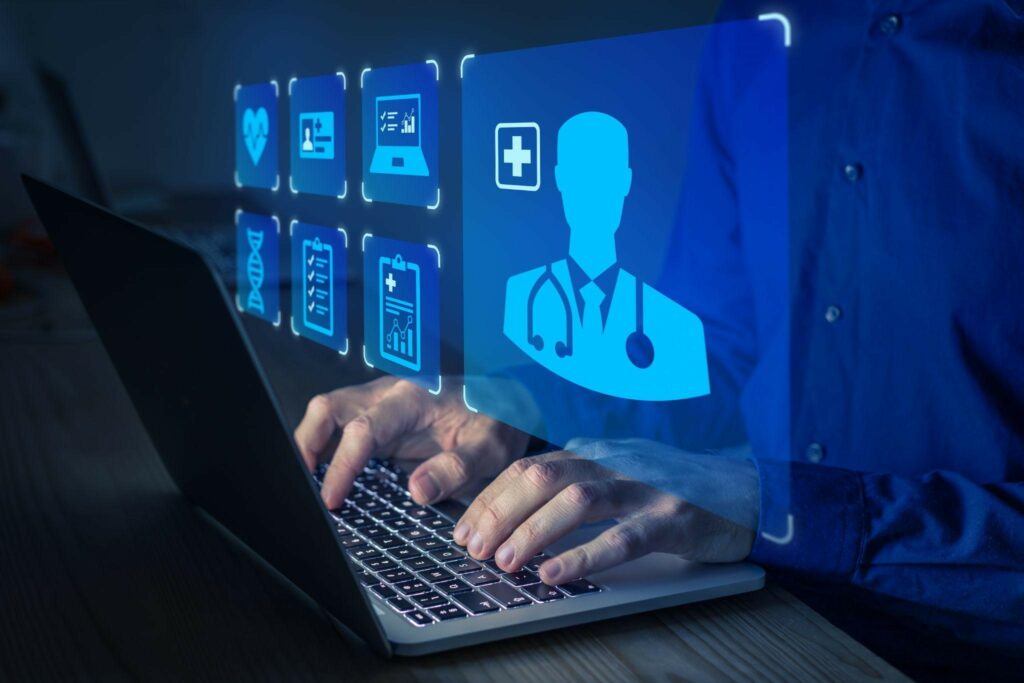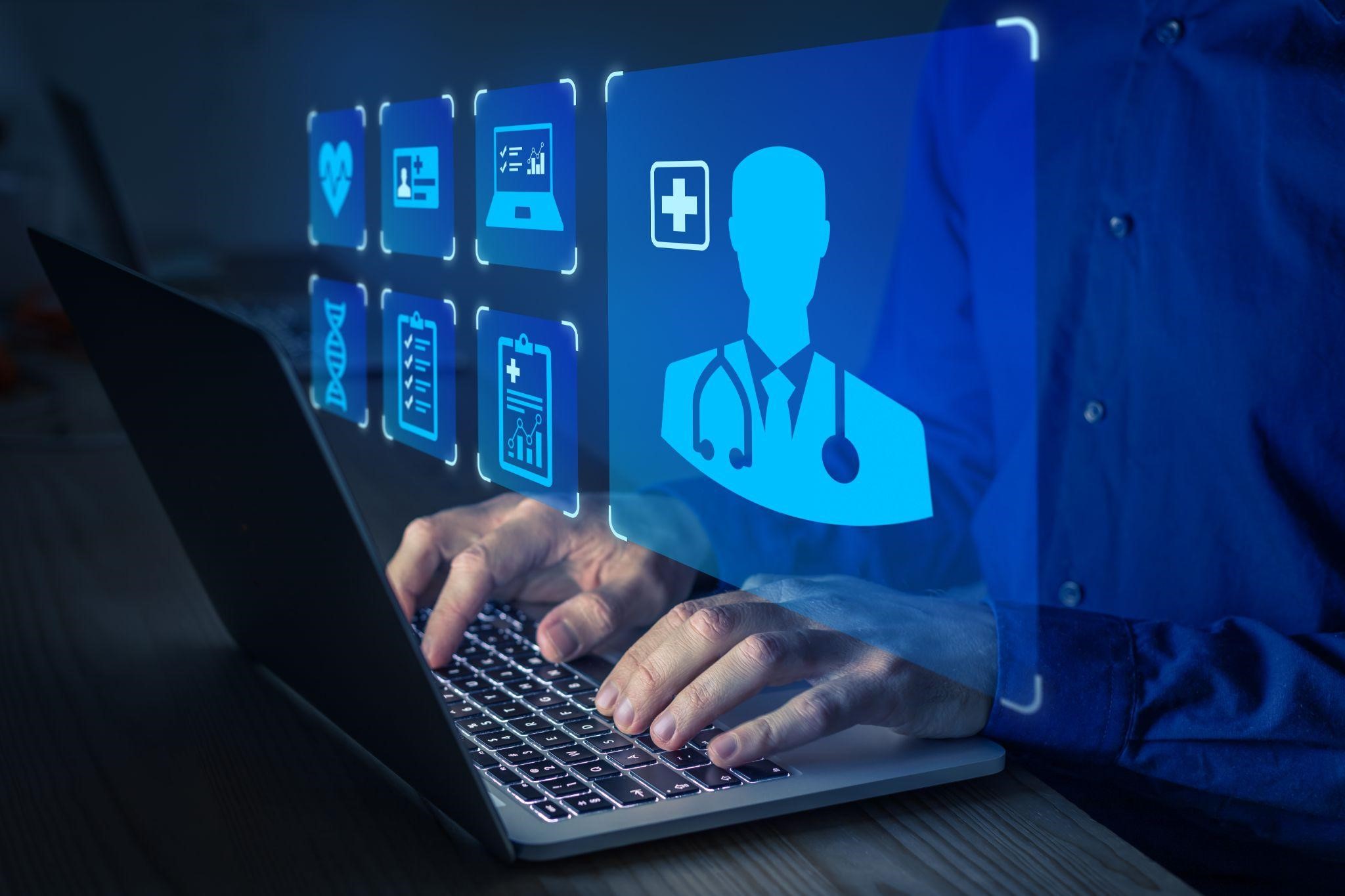 Do you know that under certain circumstances, your software or application can be considered a medical device? This is true even if there is no actual hardware involved — when the software IS the medical device. Knowing when you've crossed the line into the medical device space can be confusing. In this blog post, we explore Software as a Medical Device (SaMD) and what you need to do to ensure compliance with FDA Software as a Medical Device or international regulations. Failure to comply with Software as a Medical Device regulations can lead to costly delays in product launch timelines, hefty fines, and tarnished reputations for Software as a Medical Device companies. To avoid these issues, it's important to understand when and how software becomes Software as a Medical Device—so you know how to approach development with compliance in mind.
What is Software as a Medical Device?
Software as a Medical Device (SaMD) is defined by the FDA as medical device software intended to collect, analyze, or display medical information to diagnose, monitor, or treat medical conditions. When software crosses this threshold and becomes SaMD according to the FDA, it is subject to the same stringent regulations as all other medical devices. This means you'll have to adhere to more Software as a Medical Device guidance and requirements for development, documentation, and validation than a hardware medical device.
As technology and healthcare evolve, integration of software into medical devices has been a natural progression. Software as a Medical Device is a new category within the medical device space. And now, the introduction of artificial intelligence (AI) and machine learning (ML) into SaMDs has created additional challenges for regulatory bodies, who must ensure that these devices produce accurate results while adhering to stringent safety standards. To help with these efforts, the International Medical Device Regulators Forum (IMDRF) was formed. The IMDRF is a group of medical device regulators from around the globe that have united to harmonize the medical device regulatory framework that vary across countries.
SaMD Categorization
Regulatory bodies, including the FDA, categorize SaMD based on intended use and significance of information provided by the device. For example:
Class I SaMDs are considered low risk because their intended use does not pose significant risk or harm if used improperly.
Class IIa SaMDs pose minimal risk but may require more careful monitoring.
Class IIb SaMDs pose moderate risk but still require proper monitoring.
Class III SaMDs present higher risks due to their complexity.
Class IV SaMDs are considered high-risk devices that require rigorous safety protocols to be approved for use.
The IMDRF has been a key player in the development of regulatory guidelines for medical devices. As part of their work, they have established clear criteria to categorize devices based upon the intended use and significance of the information presented. This results in greater clarity around Software as a Medical Device classification, which can help manufacturers and regulatory agencies alike when it comes to product approval and review processes.
Medical device classification always hinges on its intended use. IMDRF suggests outlining the Software as a Medical Device definition statement for a device with three elements:
Intended medical purposes: The "significance of the information provided by the SaMD to the healthcare decision." This statement should state if the device is used to treat or diagnose, drive clinical management, or inform clinical management.
The "state of the healthcare situation or condition" that the Software as a Medical Device is intended to be used for. This should indicate whether the state or condition is critical, serious, or non-serious.
A description of its basic functionality: Which critical features or functions are "essential to the intended significance of the information provided by the Software as a Medical Device to the healthcare decision in the intended healthcare situation or condition."
Artificial Intelligence and Machine Learning
Regulatory bodies realize that AI/ML powered medical devices have the potential to make major strides forward in healthcare. But traditional medical device regulations require stagnant device designs — they were not designed for adaptive intelligence. A device with a machine learning feature is programmed to learn, adapt, and get better with time. AI gets better with additional data!
In 2020, the FDA authorized the first of many AI-based SaMD. This clearance was a milestone for the Software as a Medical Device market and shows that regulatory bodies are accepting AI and ML-based medical devices for clinical use without sacrificing patient safety standards. The FDA recently issued guidance relating to Software as a Medical Device regarding categorization and change control plans for constant learning in AI technology. This FDA software guidance provides details on how to mitigate potential risks while still allowing developers the flexibility for innovation and growth. Software as a Medical Device tools help accelerate the discovery, management, and treatment of a wide range of medical issues, automating certain aspects of care to save time.
Benefits of SaMD
Software as a Medical Device offers huge potential to affect major change in the healthcare industry. It can speed up diagnosis, simplify management, personalize treatment, increase access, and automate care to save time and decrease healthcare disparities. Collecting large amounts of data quickly and at a low cost will lead to high-quality healthcare and better health outcomes. Examples of Software as a Medical Device applications include:
Mobile (App): Digital health is evolving. More and more devices and data collection systems include mobile apps. They connect patients and healthcare providers in ways that were not previously possible. These devices could provide monitoring, alerts, and treatment.
Software based medical devices: These devices aim to provide greater accuracy and speed up the diagnosis process, making it easier for healthcare professionals to make decisions quickly. This can help reduce misdiagnosis as well as enable remote care. Robotics technology combines multiple technologies like AI, machine learning, and computer vision to help automate processes and reduce errors. They can be used for remote surgery, automated diagnostics, robotic-assisted rehabilitation, medical image processing, and data transmission.
Hardware medical devices with software: Medical software that is linked to a hardware device but is not for the intended use of the device, is categorized as Software as a Medical Device. These devices are used for monitoring, diagnostics, drug delivery systems, insulin pumps, pacemakers, and defibrillators. Many devices that traditionally were hardware systems have now incorporated software or apps for enhanced features.
Sterling Medical Devices has been developing software for medical devices for 25 years.
Medical device development requires a risk-based approach to software lifecycle management. Our seasoned team holds a wealth of experience and is committed to ensuring the job is completed correctly the first time. Our engineers develop software with and without AI/ML daily. They understand the process, the requirements, and the documentation needed. Our regulatory team provides regulatory oversight, input, and guidance during the entire development process. Whether we serve as your full-time development team or aid your existing team with any area of need—from documentation and testing to risk management or cybersecurity—we will keep you well informed and involved throughout the entire Software as a Medical Device development process as you launch your product into the medical device industry. For expert support with your Software as a Medical Device, please contact us today.