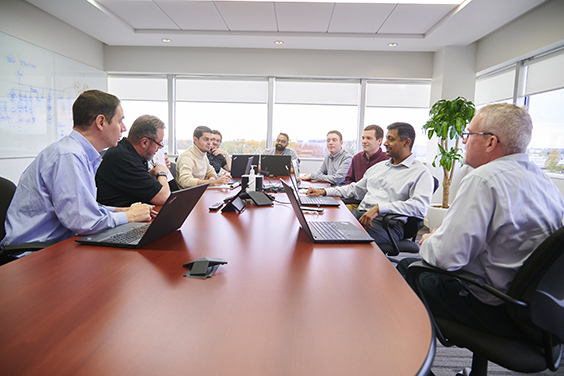 At Sterling, we are dedicated to the customer experience and ensuring that our clients receive the attention they deserve and the communication they expect. Our team focuses on our clients and their projects to help them on the path to success. We call this "The Sterling Approach" and it is broken down into three essential categories.
Our agile medical device approach is based on our determination to develop reliable systems on time while keeping costs low.
Customer Focus
Teamwork – Our team of specialized engineers work together with your internal resources to ensure that your project is completed as quickly and efficiently as possible.
Transparency – We understand that our clients always want to be kept in the loop. We provide weekly reviews, consistent reporting of burn rate vs. original estimate, project timelines, and an unmatched communication with our clients throughout the agile product development lifecycle.
Planning Ahead – With our medical device team of experts you can rest assured that we will do things right from the start. Our team has the experience and expertise to complete your project as quickly and cost effectively as possible. We use agile system development methods to ensure that we consistently meet your expectations.
Risk Management
Standards and SOPS – We pride ourselves in staying on top of the latest standards. Our team has expertise in the FDA and global standards so you can rest assured your medical device will be compliant.
Risk Focused – To ensure a successful project, Sterling always remains risk focused. We review potential risks through all phases of development.
Focus on Medical Device Software Design
Software in Mind – We understand that hardware design decisions made without software consideration can cause problems down the road. We structure our development by understanding how hardware design decisions affect software. This ensures that both the medical device software design and hardware will work flawlessly together.
To learn more about how our agile medical device development approach will benefit your company, give us a call at 201-227-7569 or click here to request more information on our contact page.