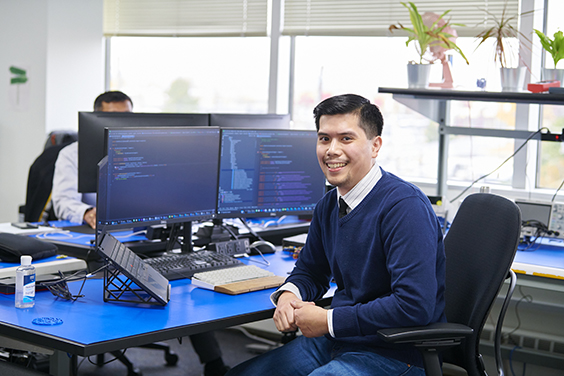 At Sterling Medical Devices, we've been delivering medical device design innovation—from concept to market—for more than two decades, earning us the reputation as the best medical device consulting company on the market today.
What Sets Us Apart?
Faster time-to-market
We'll incorporate the most current guidelines and regulations, best practices, and the latest tools in the industry to bring a superior product to market, quickly and cost-effectively. With vast experience, backed by proven quality systems, we know how to avoid the costly delays associated with the typical project—from innovation and development through testing, release, and beyond.
Unparalleled medical device innovations
Widely known as the best medical device consulting firm around, we take a customized, out-of-the-box approach to meeting your unique needs. With access to deep experience from our seasoned team of experts, you don't just get a quality product with fast regulatory approvals—you get superior medical device design innovation, from concept to market.
ISO-certified
We are ISO 13485-registered, the industry's most widely used international standard for quality management. We know all there is to know about the comprehensive requirements mandated by dozens of regulatory bodies worldwide—which translates to guaranteed quality assurance of your medical device. 
In-house team of U.S.-based experts
Our team is comprised of the best medical device consultants in the industry, each of whom brings extensive experience in medical device design and development. We are 100% U.S.-based, and we've successfully completed hundreds of medical device projects like yours. This translates to a faster, more cost-effective market entry of your device.
Ongoing collaboration
At Sterling, you are part of the process. We'll listen to you, understand your challenges, and partner with you to deliver medical device innovations for a quality product with quick regulatory approval. Whether serving as your full-time development team or aiding your existing team with a specific need, we will keep you well informed and involved throughout the entire process.