Author: Dan Sterling | Date: February 6, 2015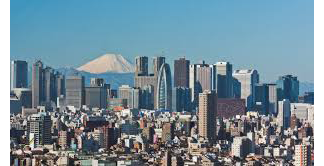 As one of the top medical device leaders in Japan, management from Sterling Medical Devices presented to an exclusive group of Japanese businesses interested in learning more about how to access the medical device market in the United States at private events held in Tokyo and Osaka in June 2014.
Speaking at the request of the US Embassy in Japan, Dan Sterling, CEO, and Erik Hilliard, Director of Business Development, discussed the critical aspects of a software development process for medical devices, which can lower the risk of delays when submitting artifacts for FDA approval.
"This was a great opportunity to interact with companies from Japan looking to become more involved in the medical device industry in the U.S.," said Sterling. "We have a lot of experience making the approval process for FDA submission go smoothly saving time and money." Throughout his career, Sterling has worked with such prestigious and reputable companies as McDonnell Douglas, Motorola, Honeywell and Guidant, managing software development processes spanning the medical device, aerospace, and telecommunication industries.
Part of Sterling's and Hilliard's presentation focused on risk management and quality system adherence on software for mobile medical devices apps. "The trend to include apps on smartphones as part of the medical system, making such apps either a medical device or a medical device accessory, adds to both the opportunities manufacturers have to meet the needs of their patients and to the risk they face in experiencing delays or failures in FDA clearance," said Hilliard, who has served on the company's engineering staff as a software engineer and project manager, developing high quality medical devices for over ten years. "It's an exciting market," he said. "But you have to understand the whole process to be successful."
Since the company's inception in 1998, Sterling has served as CEO of Sterling Medical Devices, which provides software and electronics development, testing, and quality systems services exclusively to the medical device industry.
Share this!