Author: Dan Sterling | Date: April 29, 2020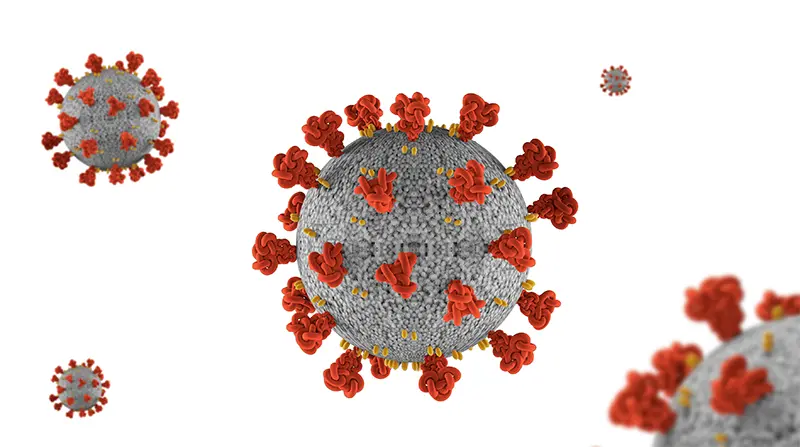 MOONACHIE, NJ, April 29, 2020 — Sterling Medical Devices, a leader in custom electro-mechanical and software solutions for the medical device industry, announced today their partnership with Cedars-Sinai and Aytu BioScience, Inc. (NASDAQ:AYTU), a specialty pharmaceutical company, on the development of the Healight Platform Technology ("Healight") as a potential treatment for critically ill patients infected with coronavirus and other infections.
Mark Pimentel, M.D., and the Medically Associated Science and Technology (MAST) program at Cedars-Sinai have been working on the patent-pending Healight Platform since 2016. Recently, MAST enlisted Sterling Medical Devices to help develop a novel endotracheal catheter to emit an ultraviolet UV-A light to critically ill patients on a ventilator.
"We are thrilled to be working side by side with the brilliant teams of Cedars-Sinai and Aytu BioScience on an accelerated schedule to further the development of this potential treatment to fight against COVID-19," said Dan Sterling, President of Sterling Medical Devices. "Our recent expansion to a state-of-the art 16,000 square foot facility has enabled us to significantly increase our capabilities while ensuring our FDA-compliant quality system and clear focus on customer and patient needs remain the keys to our success."
"The Aytu team is very pleased to be working with Sterling Medical Devices on this important development to potentially aid in the fight against COVID-19," stated Josh Disbrow, Chief Executive Officer of Aytu BioScience. "Sterling has a stellar reputation as a best-in-class medical device development firm with more than 21 years of experience and involvement in over 1,100 projects, none of which failed to receive FDA regulatory approval upon submission. Our team is now engaged with our colleagues at Sterling in an effort to finalize the device development, with hope of enabling human use in the near future."
In Cedars-Sinai's pre-clinical findings, the Healight Platform Technology's antiviral and antibacterial properties have shown an impact on eradicating a wide range of viruses and bacteria.  Additional data suggest clinical applications across a range of viral and bacterial pathogens. The technology has not yet been tested or used on patients. Upon completion of the catheter, the Healight will move into pilot-scale manufacturing of the device that will be used by Cedars-Sinai for testing in a clinical setting.
Cedars-Sinai, Aytu BioScience and Sterling Medical Devices are diligently working with the FDA to determine an expedited regulatory process to potentially enable near-term human use of coronavirus intervention for critically ill intubated patients.
About Sterling Medical Devices
Founded in 1998, Sterling Medical Devices (SMD), specializes in the product design and engineering of medical devices for the healthcare industry.  Dedicated to resolving their clients' medical device design and engineering challenges, SMD addresses the whole development process, including product design and human factors, systems, software, electronics, mechanical, quality and compliance.  The company utilizes the latest tools and technology to streamline the engineering process to speed regulatory approval of Class I, II and III devices.  To date, the company has spearheaded the production of over 1,100 projects for more than 300 clients.  SMD is internationally recognized and is FDA QSR 21 CFR 820 and 21 CFR Part 11 compliant, ISO 13485 registered, and IEC 62304, ISO 14971, IEC 60601, and IEC 62366 compliant.
For more information, please visit www.sterlingmedicaldevices.com or call 201-227-7569.
Media Relations
Helen Meyers
(973) 960-4259
hmeyers@3dotspr.com
3Dots PR
Share this!