Sterling Medical Devices Sponsored 'Newark Innovation Acceleration Challenge' Event
Author: Dan Sterling | Date: April 27, 2016
Sterling Medical Devices sponsored 'Newark Innovation Acceleration Challenge' event. Dan Sterling, President, said regarding the presentations in the event that he 'greatly respects the student's ability to invent a totally new product, adding that his firm is innovative when it comes to engineering processes and services, and "there is a great deal of innovation in bringing products to market," so he knows innovation when he sees it.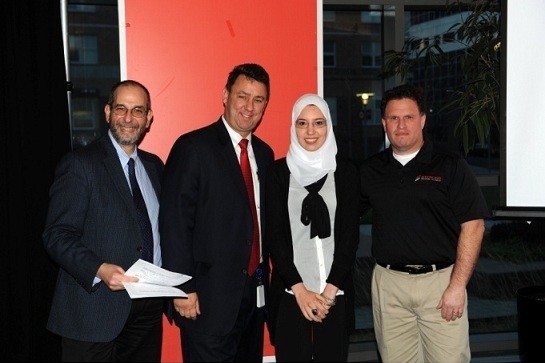 Dan Sterling attending and sponsoring the 'Newark Innovation Acceleration Challenge'
Sterling's firm helps clients develop their medical devices and get them to market. He works with both large companies, like Johnson & Johnson, and very small ones just getting off the ground, he said.
"We've helped early-stage startups with grant applications, doing things like providing letters of support," noted Sterling. The firm also provides free analysis to help create a project plan that helps young companies understand the costs and regulatory hurdles they might run into. Sterling has worked with businesses that have websites and apps in the medical device category. Sometimes the company acts as an angel to partially fund a startup that has an idea it believes will scale.