Sterling Medical Devices & RBC Medical Innovations are combining to create Vantage MedTech!
Meet RBC

Contact Us
Close Form
Interested in learning more about how we can work together in your current or next medical device design project?
Just fill out this form and we'll be in touch!
Wherever you are in your product development lifecycle,
Sterling can help.

P: 201-877-5682
F: 201-301-9169
info@sterlingmedicaldevices.com
Ultrasound System for Diagnostic Imaging and Therapy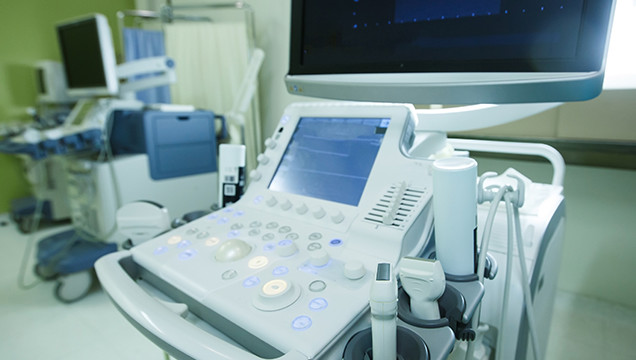 The system is a cart based, portable ultrasound therapy device that is designed to treat the patient using very low duty cycle ultrasound pulses. It contains an ultrasound imaging device for imaging and an ultrasound therapy transducer for excision therapy. The system provides multi-axis control for remote positioning of the therapy transducer and the image probe.
The ultrasound system consists of a console for controlling an ultrasonic imaging system, a therapy transducer, and a treatment arm mechanism that supports the therapy transducer and the imaging probe. Significant image processing is needed to render the ultrasound images in such a way to allow for treatment planning by the clinician.
Share this!