In the general perspective, product design necessitates that your product can fundamentally work for its purpose, be aesthetically well received by its users, and be economically manufactured with cost-effective materials. However, the high-quality demands of industry level markets can become a challenge when approached independently. Sterling Medical Devices industrial design consultations offer an in-depth understanding of the dynamics of the medical devices industry. We provide our clients with the opportunities to express their vision through their products.
Making your brand's message heard
Effective branding conveys your values to the user through the representation of your product. Creating a unique and customized brand identity allows our clients' products to stand out from other competitors. Our designers facilitate the Visual Brand Language conversation that clients need to extract their precise brand personality so that their products are recognizable beyond just their logo. In order to create a meaningful design, Sterling reviews all aesthetics, from color to shape to material to size, as purposeful decisions the client wants to present to their consumers.
Consumers should feel that the client's product shows that they understand their audience and can adapt to their needs. A cohesive presence of stylistic choices made in the brands products enhances customer experience and improves customer retention and brand awareness. Sterling's medical device design and development process is created to encourage our clients to bring their best to the table within the industry and continue to work with Sterling to expand the prosperity of our client's products.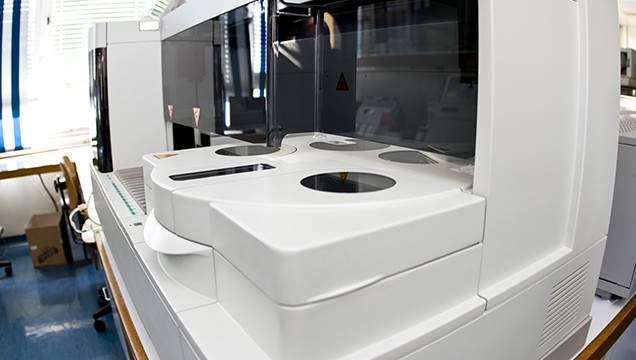 Looking at your product from every angle
Accurate comprehension of the context the product will be used is crucial. The medical industrial design lens pushes us to consider the factors like level of emotions or stress the user may be experiencing or the actions taken both before, during, and after usage. Sterling's direct professional network connects clients to the specific requirements and interests of their users.
Sterling has a history developing modern medical devices with a wide range of complexities. Once the creative aspects of Visual Brand Language (VBL) has been determined, our designers collaborate with our engineers during conceptualization to avoid possible costly and ergonomic flaws early on. Sterling's knowledge of competition patents prepares them in aiding our client in exploring new patent opportunities along with our innovative ideas and solutions. We also handle the necessary regulatory compliances and documentations for FDA approval. This "common sense" method of creating an intuitive experience allows us to design an effective product.
Taking your product from start to finish
Sterling works diligently side by side with their clients in brainstorming how to develop their products from the ground up including:
Drafting a variety conceptual sketches
Forming structural models through systems architecture
3D computer renders of simulations and visualizations
Prototypes made with the most suitable approved materials for manufacturing
Beyond these initial steps of development, Sterling's consultations continue to help test products so clients can be approved with FDA verification and validation and seek out further resources for manufacturing.