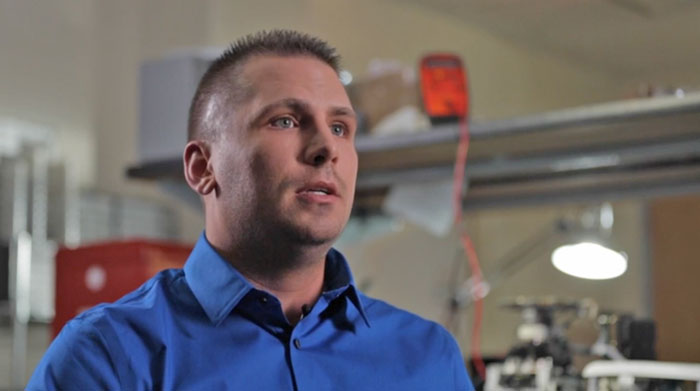 Sterling has decades of experience helping clients develop devices the right way! We understand that Quality Systems and how they are practiced are paramount in Medical Device Development and ultimately in obtaining medical regulatory compliance. That's why all the work we do adheres to stringent guidelines in order to ensure your project is done correctly and timely. These guidelines are Good Manufacturing Practices, Quality System Regulation, and ISO standards.
These practices and guidelines are followed through many of the stages of the device's life-cycle and if not could lead to a costly redesign that will also delay your device from reaching the market.
ISO 14971 Standard
ISO 14971 is the application of a risk management process for medical devices. It outlines the process you are going to follow for risk analysis. It entails going through risk analysis, a risk evaluation, risk mitigations, and a residual risk analysis and management. This standard helps guide the process for medical device manufacturers to ensure that the product is safe. Sterling's experts can provide companies with support and documents needed for the ISO 14971 application. This ensures that your Risk Management Process is done correctly which will save you time and money when it is all said and done.
ISO 13485 Standard and Quality System Regulation (QSR) 21 CFR 820
ISO 13485 and Quality System Regualtion (QSR) ensure that your Quality Management System is robust and meets the regulatory requirements on the International level. Sterling follows these guidelines to ensure everything related to your device is done properly and so your device can have an easier FDA/CE process, allowing you to bring your device to market quicker. ISO 13485 and QSR not only effects the quality management system for your devices design, but also how your medical device is manufactured. This is to ensure your device consistently meets the customer an applicable regulatory requirements.
To learn more about ISO 13485 here and QSR here.
Good Manufacturing Practices (GMP)
Good Manufacturing Practices (GMP) is a system that Sterling follows to ensure that your device is able to be consistently produced and controlled by the proper quality standards. This system also helps your risk management practices since following the GMP system minimizes risk. This is a crucial practice to follow and do correctly in order to have a successful FDA/CE submission process.
Read more about the FDA's Good Manufacturing Practices here
Saving Time and Money
Working with Sterling ensures that from start to finish your device is meeting the proper Quality Management System Protocol. This is important because if at any point any of these needs are not met by your device this could lead to a redesign, where depending on where you are in the process can set you back years of work and large proportions of budget.
Our Services Include
Solving manufacturing system problems in a GMP compliant manner
Medical Device Development or validation of any of your manufacturing systems
Consulting to help streamline workflows of your Quality System
Quality System Review and Gap Analysis
Develop and Implement a remediation plan
Complete Quality System development
The understanding of International Standards as they apply to medical devices.
Development and execution of a plan to CE mark your products.
Learn more about ISO 14971.
Click Here to contact a Sterling expert and find out why we are right for you.