The Importance of Risk Management
From design, to engineering, to testing, and beyond, your risk management process is an integral part for any phase of the project. Whether you are seeking to design a new medical device product or improve an existing device, your risk management process must be rigorous; especially if you are trying to get FDA & CE approval.
If your risk management process is not done rigorously or correctly, this can sometimes lead to your project lacking certain mitigations, which could in turn lead to a whole redesign of your device. This can not only hurt your budget and increase time, but if it is found late in the process this could lead to having to redesign, redevelop, and retest your device throwing your project off the rails. Since having these mitigations and good risk management practices are core to the FDA & CE approval process, you need a diligent risk management process.
Using Experience and Knowledge to create a balanced Risk Management Process
Although it is important to have a diligent risk management process, if you spend too much time designing your risk management process it could ruin your budget and timeline. This can be a hard balance to find, and it can be costly in many ways if you do not find the proper balance for your medical device. This is where Sterling's expertise and experience since 1998, and over 1100 projects, become a valuable asset to apply a rigorous risk management process that saves you money and time. Sterling has the proper certifications and is able to help your device meet the proper certifications, so the device can have a smooth FDA & CE approval process while saving you time and money in the process.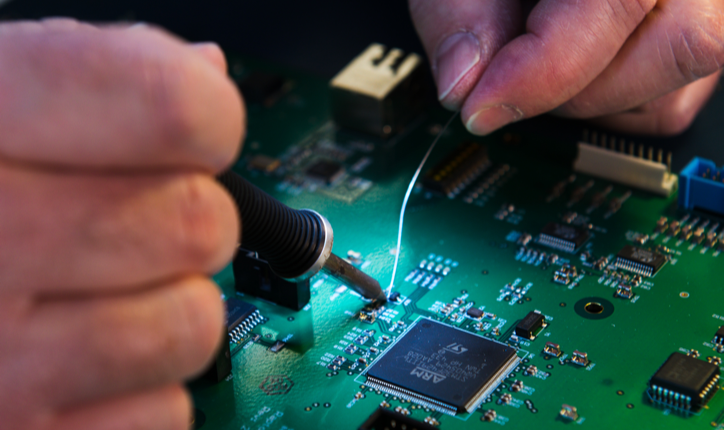 Maximizing efficiency through experience
Our engineering methodologies are optimized to keep expenses low and design times down. We know how to minimize the total duration of the project to maximize your return on investment. This is possible due to our reverse engineering service which allows our clients to quickly create prototypes and utilize prior work to generate all the necessary documentation required for regulatory approval – all without compromising quality. We also employ agile project management by breaking down the project into incremental steps, and then thoroughly reviewing each step. This allows us to efficiently make changes and receive company feedback.
ISO 14971
ISO 14971 is the application of a risk management process for medical devices. It outlines the process you are going to follow for risk analysis. It entails going through risk analysis, a risk evaluation, risk mitigations, and a residual risk analysis and management. This standard helps guide the process for medical device manufacturers to ensure that the product is safe. Sterling's experts can provide companies with support and documents needed for the ISO 14971 application.
Hazard Analysis
As part of our human factors engineering process, we conduct a hazard analysis to identify potential hazards or hazardous issues from the environment and usability of the device. We also analyze residual risk of the device. Our goal is to ensure the device works properly and safely within its environment.
Software FMEA
FMEA, which stands for Failure Modes and Effects Analysis, is a process which helps to identify issues before they happen. The first step in this process is to imagine possible risks with the software. The second phase involves deciding how detrimental the risks are to the software as a whole. Based on these steps, the third step is to develop safeguards or mitigations for those risks. Learn more