Sterling Medical Devices & RBC Medical Innovations are combining to create Vantage MedTech!
Meet RBC

Contact Us
Close Form
Interested in learning more about how we can work together in your current or next medical device design project?
Just fill out this form and we'll be in touch!
Wherever you are in your product development lifecycle,
Sterling can help.

P: 201-877-5682
F: 201-301-9169
info@sterlingmedicaldevices.com
FDA Medical Device Regulatory Compliance Consultants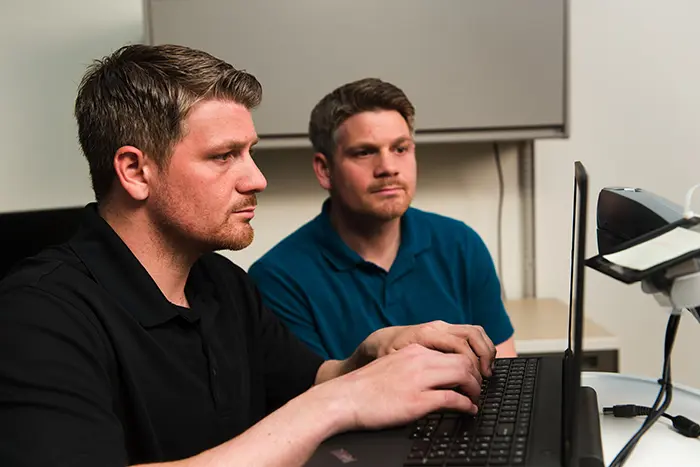 You want to get your product to market as quickly as possible, but to do so, you need to ensure you're complying with the strict regulations mandated across the medical device industry. Failing to do so can put your business—and more importantly, your end-users—at risk. Navigating the murky waters of regulatory requirements, and knowing which ones your device is subject to, can be daunting, even for the most established medical device manufacturers.
At Sterling Medical Devices, we have FDA medical device regulatory compliance consultants that help you achieve regulatory, quality, and clinical compliance with country-specific requirements. With intelligence on the most up-to-date requirements, our FDA regulatory consultants will lead all clinical and regulatory program management activities, so you don't have to.
More specifically, we will:
Create and implement clinical and regulatory plans, synopses, and protocols.
Conduct pre-submission meetings.
Author regulatory packages that ensure compliance while aligning to company objectives.
Submit filings to the FDA regulatory compliance authorities.
With vast expertise interpreting local requirements across the globe, our FDA regulatory consultants offer worldwide regulatory strategy and compliance support that includes:
U.S. Premarket authorization (510k) applications, 513g classifications, premarket approvals (PMA), De Novo petitions, emergency use authorizations, investigational device exemptions (IDE), and UDI services. We'll also interact with local agent services and investigational review boards on your behalf.
EU technical file preparation and submissions, CE marking and approvals, CER writing, and updating, EU MDR consulting, gap analyses, post-market clinical follow-up (PMCF) plans and reports, periodic safety update reports (PSUR), and post-market safety reports (PMSR).
Country-specific submissions in emerging countries.
Clinical protocol and study development.