Prototyping is a learning process and trials must be done diligently with attention to detail to avoid extraneous costs that might hinder the product from reaching market mass production. During this time, hundreds of exact replicas may be needed to verify and validate a design. Without proper management, redesigns can become a burden with each respective batch that needs to be reworked. Sterling Medical Devices walks clients through the design process—from sketches to 3D models to the prototyping stage. Sterling identifies medical prototypes not only as a necessary requirement to move from proof of concept to a physical product, but also to test with your customers in the clinical environment.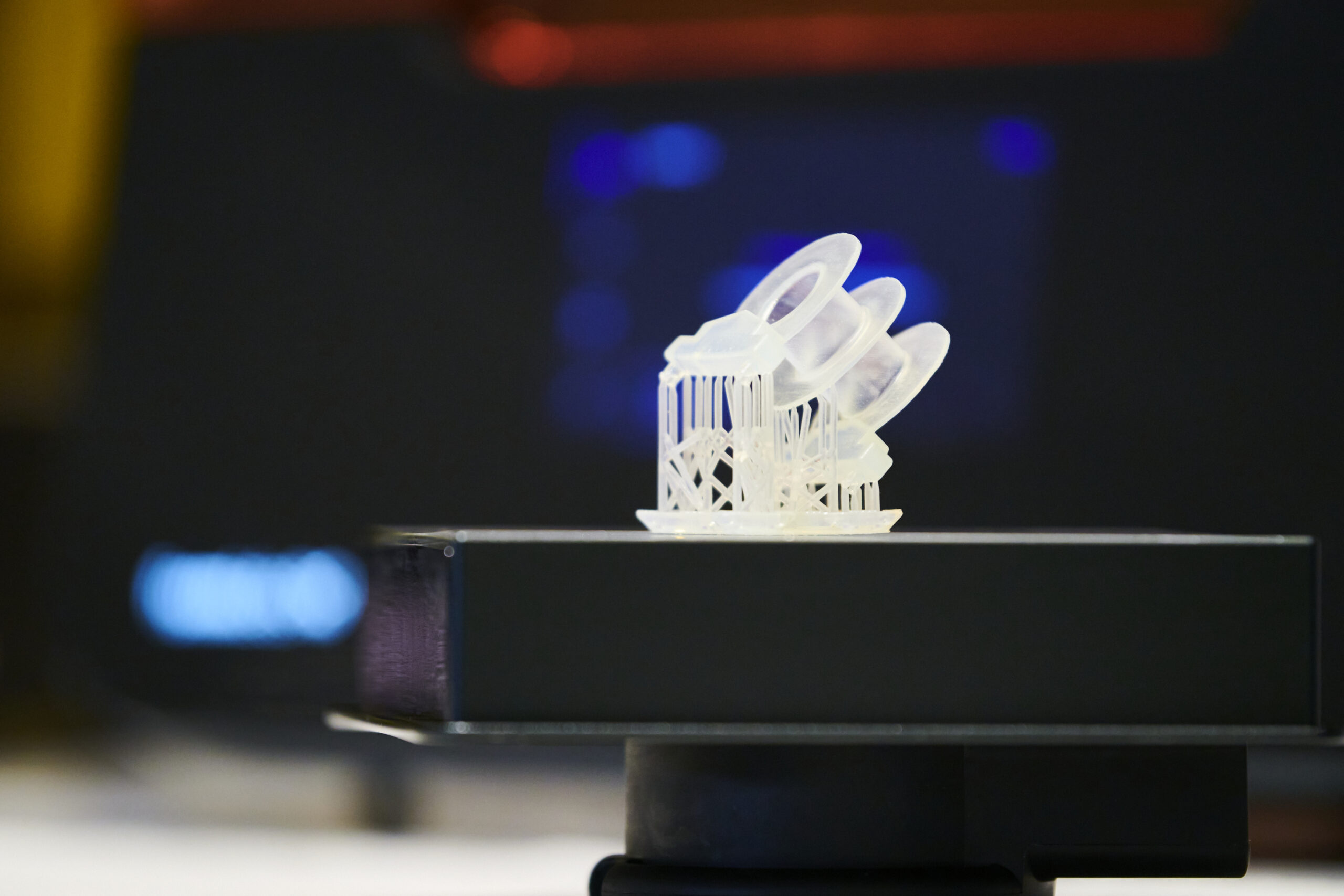 Our capabilities in prototyping include:
Photorealistic 3D Renderings
Human Factor Study Models
Show-Ready Scaled Prototype Models
SLA (Stereolithography)
FDM (Fused Deposition Modeling)
SLS (Selective Laser Sintering)
CNC (Computer Numerically Controlled)
Multiple Urethane Casting
Fully Painted (with logos) Functional Models
Silicon & Aluminum Quick Turn Tooling
Medical Device Prototype Specialists Right Within Reach
Sterling has a refined experience with modern medical device prototypes, significantly increasing the efficiency of production. We sift through the research that not only puts you ahead of the game at the onset of the project but prevents you from derailing along the way or near the end of the process. Our designers and engineers ensure that the medical device prototype is produced at the lowest total cost possible, while still maintaining the most suitable materials for implementation and remaining within compliance. Ergonomic factors can be pinpointed much earlier once prototypes are created which would otherwise be difficult to conceptualize. Computer aided solid models (CAD), computer aided manufacturing (CAM), simulations, and videos are used to present the most precise depiction of both the aesthetic and functionality of the product in terms of hardware and software.
Moreover, our distinguished and well-established network of partners allows our consulting expertise to extend further into specialized disciplines. With this, Sterling is able to further improve medical devices based on the specific needs of the consumer audience and unique functionality of the product in preparation for production. We are also able to determine the standards of existing patents and existing competitors that could require innovative reevaluation. Whether the medical device prototype needs to be made with cardboard, plastic, or metals, our team works to formulate the representation that most effectively communicates the necessary ideas from multiple perspectives.
Medical Device Development from Prototype to Regulatory Approval
Sterling takes into consideration that a medical device prototype —while being a pilot product—necessitates the need for testing to ensure the feasibility of the product. Fault points are reviewed from every angle of the product, especially in prototyping because the model is the closest to what is expected from the final product. Risk management is integrated into every phase of the medical device prototype development lifecycle so that the end product adheres to ISO 14971 standards. Data and documentation is collected and compiled throughout the entire process to provide proof that all risk factors were considered. An extensive review by our experienced engineers guarantees a reliable and safe medical device. The end goal is to provide a genuinely worthwhile investment that can get the FDA approval to enter the market.