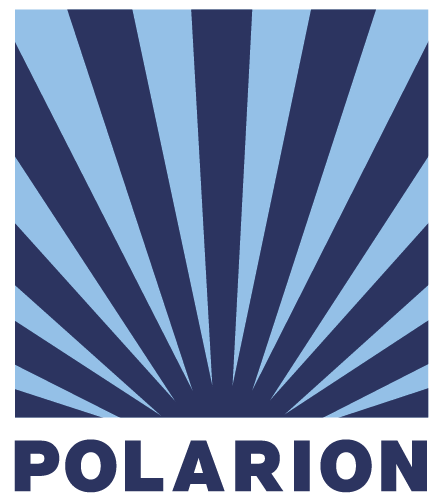 Polarion is a useful tool that can help you during the development of your medical device. Sterling offers Polarion consulting to help clients document their projects and services more efficiently. This consulting includes helping clients customize Polarion software so that it works in the most efficient way for their line of work. We also offer training and implementation services to ensure Polarion software works properly for our clients.
Not only can we integrate Polarion to help your workflows, but Sterling has experience helping clients use Polarion for validation services, mitigating risk, and quality system development. Using Polarion for these services help you minimize risk and save time during your medical device development process.
Customization, Training, Integration and Implementation
Sterling partners with its clients to customize Polarion and implement the tool to support and improve existing workflows throughout the client's business. The client benefits from improved transparency and workflow standardization across its teams, all while Polarion maintains an extensive project history of the work completed.
Polarion offers a way for teams to collaborate and for project managers to maintain visibility across their projects. Sterling is a leader in the medical device industry and has vast experience and knowledge in the special demands placed on companies operating in regulated industries, as well as other critical environments. Sterling helps Polarion users integrate the tool into their day-to-day business by 'mapping out' workflows, consulting with clients on business and quality system processes, and defining requirements for tool customizations and reporting.
For example, Sterling has created a plugin which integrates Polarion with Replicon's WebTimesheet to allow the capture of timesheet data in Polarion, transfer data to the timesheet application for further approvals processing, and then transfer data to Quickbooks for billing. Rather than accumulating data spread across different tools, this integration allows for single-point reporting, enhancing functionality and increasing efficiency.
For more information regarding our Polarion sales & services, please visit our website.
Other Ways Sterling Works with its Clients to Integrate Polarion into Their Business
System Configuration
Industry-specific Workflows
Customized Project Templates
Additional functionality through the use of transition scripts, pre-save scripts, post-save scripts, and plugins
Developing reporting based on industry best practices, budget, and scheduling needs
Tool facilities used for customization:

Live Reports
Wiki Reports
Project Management

Risk assessments: dFMEA, pFMEA, Hazard Analyses

Risk assessments are prescribed by industry standards, but each client defines its own formats and procedures in a risk management SOP.
Sterling can help with formatting or automation to help assemble reports dynamically.

Traceability Reports

These may be used at various points throughout the project to ensure that requirements and design are implemented and properly tested.
Several formats are useful during audits to assure a reviewer that work has been done properly.

Project/Program Management

Each client customizes project management procedures according to its needs. Often project managers and their assistants spend valuable time updating tasks and assembling status for monitoring and reporting purposes.
Customization allows valuable information collected in Polarion to be used to create dynamic, up-to-date status reports. Formats can be altered to address the needs of management at different levels, and processes that may even vary between groups within a project may be addressed. The goal is that information is entered once, and all stakeholders needing project information –at whatever level of detail- get what they need.
Working to create project templates to meet industry specific regulations and government guidelines that the client must follow in order to comply with legal requirements and/or remain competitive in its sector.
An ISO 13485 and IEC 62304 compliant template is ready for use or may be further customized for a client's specific standard operating procedures (SOPs).
Document Imports
While importation of Word and Doors data is much easier with Polarion than with its competitors, Sterling has learned lessons through extensive use of Polarion in its own projects that will serve clients well by saving time and getting projects moved into Polarion quickly, efficiently, and cost-effectively.
Data Migration
Sterling has accomplished integrations with Git tools and imported tasks from Bugzilla and FogBugz. Migrating project data accurately and quickly is paramount to a successful launch of Polarion.
Training Services
After working with our client to customize Polarion for the client's needs, Sterling trains the client's personnel and new hires on how to use the tool effectively across its business.
Documentation services, including work instructions and standard operating procedures compatible with an existing ISO compliant quality system.
Training sessions for team members on how to effectively use Polarion as customized for the clients business needs and workflows.
Training sessions for management about reporting and project management.
New hire training
Validation Services to Maintain Compliance
Sterling can provide one or more of the following levels of validation services
Sterling can produce validation documentation such as detailed requirements, test protocols, and test reports compliant with regulations and industry standards. Because we have existing versions of these materials, producing custom versions adapted for our client's use is far more rapid than could be done from scratch. Using Sterling templates comes with support to help your team customize and execute tests efficiently.
Sterling validates and tests all Polarion features in addition to any customizations developed for the client's business to make sure that the client's needs are met for its industry.
To learn more about our validation services click here.
Regulated Industry Sectors and Validation
Medical Device Sector
Per FDA medical device regulation 21 CFR 820.30 (i), any software tool used in the Quality System, or in development of a medical device, needs to be validated for its intended use. Such testing is time-consuming and labor-intensive. This is where Sterling can customize and execute requirements and test protocols for the client's specific use of Polarion, allowing the client to focus their efforts on their business instead of maintaining lengthy validation documents to present to a government agency or notified body during an audit.
Regulated Industries and Risk Mitigation
Medical Devices
The medical device industry is one of the most regulated industries in the U.S. Sterling possesses specialized knowledge of almost 20 years of industry experience and is intimately familiar with FDA regulations and guidelines as they relate to medical devices. In the medical device sector, where a company's end product is directly related to patient safety, the traceability of how defects were handled and requirements implemented for potential issues and claims are important considerations. Sterling can help clients integrate Polarion into their medical device business and provide modifications and reports for clients to show sequences of events, such as how requirements, risks and test cases are interrelated; to show evidence for why things changed; and to determine who was responsible for the change and when it occurred. Such risk mitigation often offers the difference between a good defense and one that is more time consuming.
Quality System Development Using a Sterling Modified Tool
Sterling defines workflows and links within the tool to ensure that all requirements are being implemented and are tracked through e-signature and status notifications features. Controls are put in place and restrictions are often developed based on approval statuses within the tool. This brings a high level of standardization across the client's projects and becomes a way to support the client's quality system and business processes.