What is DHF Medical Device Remediation?
Design history files are a compilation of records which describe the design history of a finished device, including design review, verification, and validation. This is required by the FDA as part of Design Controls (21 CFR 820.30), a subsystem within the main Quality System. A well-established, formal, Design Control process will ensure that the DHF contains all of the records required by the FDA. As the FDA medical device regulatory requirements change and as you update your Quality System, it is important to ensure that design history files for legacy products are compliant with the new standards.
This is where Sterling can help. We offer DHF remediation services to create and update the design information necessary to validate and maintain the device throughout its lifecycle. This includes the identification of gaps in the existing technical documentation followed by the creation or update of the documents to comply with applicable standards, regulations, and FDA guidance.
Benefits of DHF Medical Device Remediation Include:
Assistance in pinpointing the design decisions that create problems for device users
Retention of intellectual property through proper documentation
Improvement of similar future projects by keeping track of developmental dead ends
Proof that the device is in accordance with the approved design plan and the requirements of the FDA's Design Controls, resulting in streamlined audits
Tell Us How We Can Help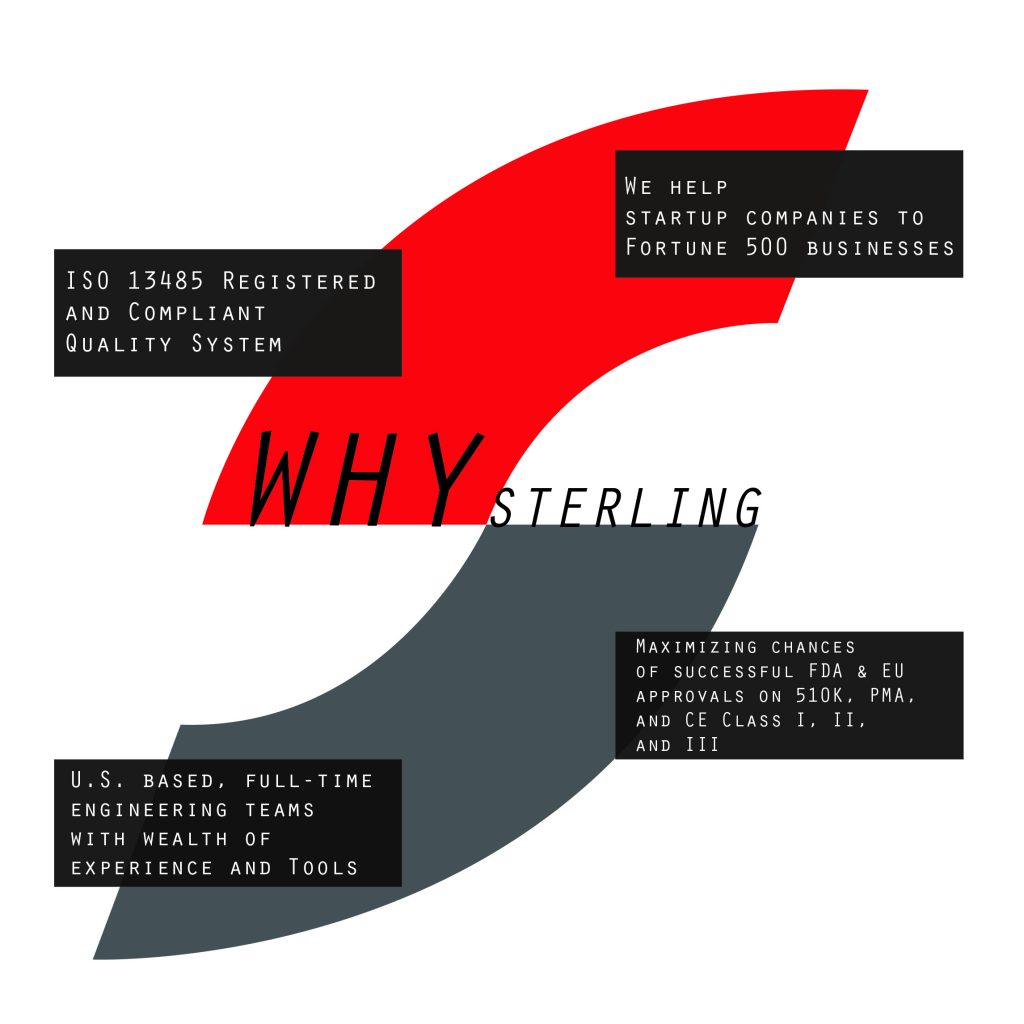 If you need to update a legacy product design history file to meet current standards or if your product line does not conform to your quality system, Sterling Medical Device's DHF remediation service offers you the support you need. Our extensive DHF remediation process as well as our deep understanding from being in business since 1998 can make your DHF remediation effortless.
We start by fully understanding your situation and medical device. Then, we perform a gap analysis of your design history file to identify disparities between your medical device DHF and what the FDA currently requires. Based on those findings, Sterling Medical Devices works with you to develop and implement a DHF remediation plan.
The Right Team for your Design History File Needs
Our experts can help you perform any DHF remediation activities while working under your Quality System. We'll do what it takes to make sure all design history files for your existing products are complete, accurate, robust, up to standard, and ready for the next audit. Find out if our DHF Remediation service is the right fit for you.