Sterling's Experience with IQ/OQ/PQ
Sterling has helped hundreds of devices go through the proper medical device qualifications to ensure they meet the proper regulations for GMP. Sterling is able to use its experience with these devices to help clients meet these qualifications faster, leading to clients saving time and money during their device's testing and review processes. Also, Sterling takes these medical device qualifications into account when helping medical devices during their development and design processes, ensuring that our client's medical devices have a qualification process that runs smoothly and quickly. Sterling knows what each type of medical device needs to be validated, and can help any client receive all three of the necessary medical device qualifications for their medical device.
Installation Qualification and How Sterling Validates IQ
"IQ" stands for the term Installation Qualification, and it is the first step in the medical device validation process to guarantee that the manufacturing process will meet all expectations. The process of receiving a medical device installation qualification entails verification of the design aspects of the machinery and equipment used, as well as ensuring that it was installed correctly. When going through the IQ process it is very important to make sure that all of the necessary documents, drawing, and manuals are readily available. At Sterling Medical Devices, our teams will ensure that your device receives its Installation Qualification by keeping comprehensive and orderly design history files, as well as ensuring that your device's prerequisite conditions for expected functionality are in order.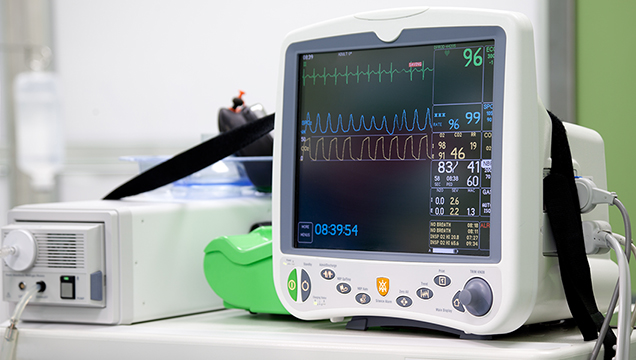 Operational Qualification and How Sterling Validates OQ
"OQ" stands for Operational Qualification, and this standard ensures that the manufacturing process is reaching its operational requirements. Test runs of the machinery within the manufacturing process determines the different variations of operation parameters, and this information is used primarily to set control limits and action limits within the manufacturing process. If your medical device Operational Qualification is successful, it will verify that control limits and action levels result in a device that meets all of its predetermined requirements. Sterling Medical Devices has always believed in the concept of continually testing devices throughout the development process, whether a seemingly insignificant change was made or a major structural change occurred. These practices at Sterling Medical Devices act as a review of start-up, operational, maintenance, safety, and cleaning procedures, and they also ensure that every critical function of the device can perform according to its expectations.
Performance Qualification and How Sterling Validates PQ
"PQ" stands for Performance Qualification, and this is the final phase of the medical device validation process. In order to receive a medical device Performance Qualification, the equipment will run under its normal operation conditions and its functions will be challenged. The purpose of this testing is to showcase that while the process is operating at its normal conditions, it will consistently produce a device that meets all of the predetermined requirements for user safety and functionality. Sterling Medical Devices creates the test plan for this phase from the information in the product development lifecycle. Sterling ensures that system and unit testing occurs, and the results of these processes meet the requirements necessary for the device to receive the performance qualification, and eventually become validated.
Understanding the Importance of IQ/OQ/PQ
All medical devices that are released into the market for consumption by users and patients have undergone a validation of manufacturing processes according to legal regulations and ISO standards. Three qualifications used to ensure the effectiveness and safety of the machinery and tools utilized throughout the development process are IQ, OQ, and PQ. The purpose of undergoing these qualification processes is to establish documented evidence that all of the production equipment is present, connected to the correct utilities, and are performing in accordance with the approved specifications. This qualification process is also used to showcase that the production process of the device, under normal operating conditions, will produce devices that comply with product specifications consistently. This is extremely important for medical devices because the validation process significantly reduces the chances of human injury and product recall.