Sterling's Experience to Improve Medical Device Testing Leveraging
It is imperative to know how to properly test your medical device. If you test your device too frequently and inefficiently this could lead you to blowing your budget, but if you wait too long in your device's life-cycle or do not test the proper things, this could lead you to redesign your device. Redesigning your device can be costly, painful, and will delay your device getting FDA/CE approved and on the market.
For that reason, early testing can help reduce risk and make sure the device is efficient and safe to use by allowing engineers to find bugs and vulnerabilities.
At Sterling, we strongly believe that well-written documents and proven medical device engineers are essential to smooth testing of your device. With the experience of over 1100 projects, we have seen virtually every possible configuration, so you can rest assured that your project is in expert hands.
At every stage – from test protocol development and testing for 510(k) submissions, to risk management and hazard analysis – the medical device testing team at Sterling Medical Devices can help you navigate through complex medical device regulatory processes. Our wide range of testing services for Class I, II, and III devices are carried out by our dedicated team of medical device testing experts. We meet your requirements and make sure that every aspect of your medical device product – software, hardware, and electrical components – is properly tested.
Medical Device Testing throughout the Development Process
Medical Device companies must ensure the safety of patients and device users. Thus, comprehensive medical device testing should be conducted throughout the medical device development process. Our testing services are developed in a way to ensure that the device works as it should in the field. We will work closely with you to meet all your device requirements, industry standards, and regulations for safety and quality. Our engineers will work with you to help define requirements early on in the development process to uncover hidden details and issues as early as possible.
We are committed to comprehensive testing by making sure each part of your device is tested, verified, and validated. We combine our extensive medical device industry background and our world-class technical capabilities to help you achieve your goals–from submissions to market release.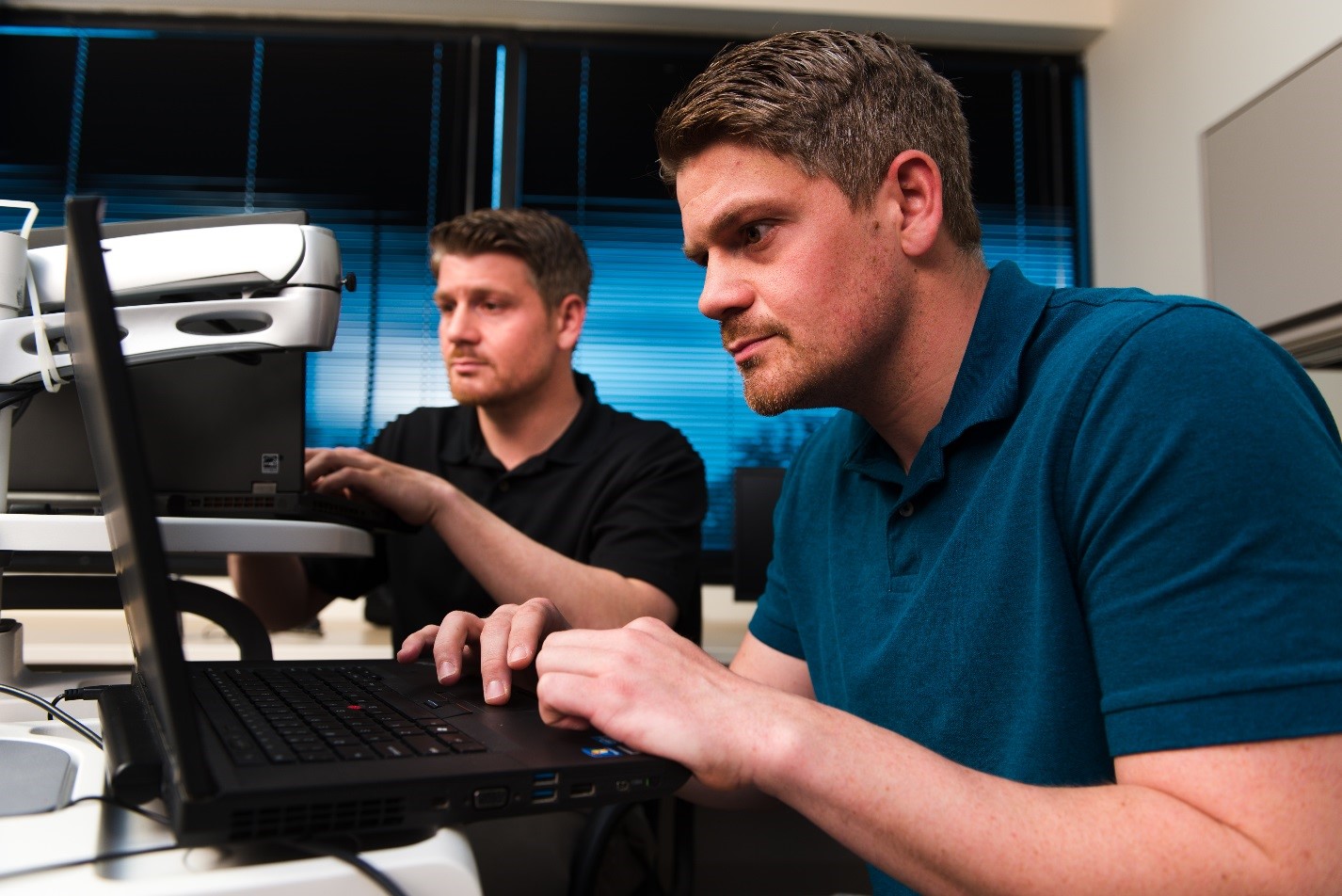 The Importance of Medical Device Testing
Medical Device Testing is crucial for your device if you want your device to be FDA/CE approved. Through medical device testing you are able to go through proper verification and validation of your device.
Medical Device Testing is something that effects not only your ability to achieve FDA/CE approval, but also the project management during the stages of your project. To learn more about how Sterling uses medical device testing to improve the risk management of your project, visit our Risk Management page here. As well as to see how testing plays a part in the quality management system, visit the GMP/QSR/ISO page here.