Author: Indre Larson | Date: April 18, 2023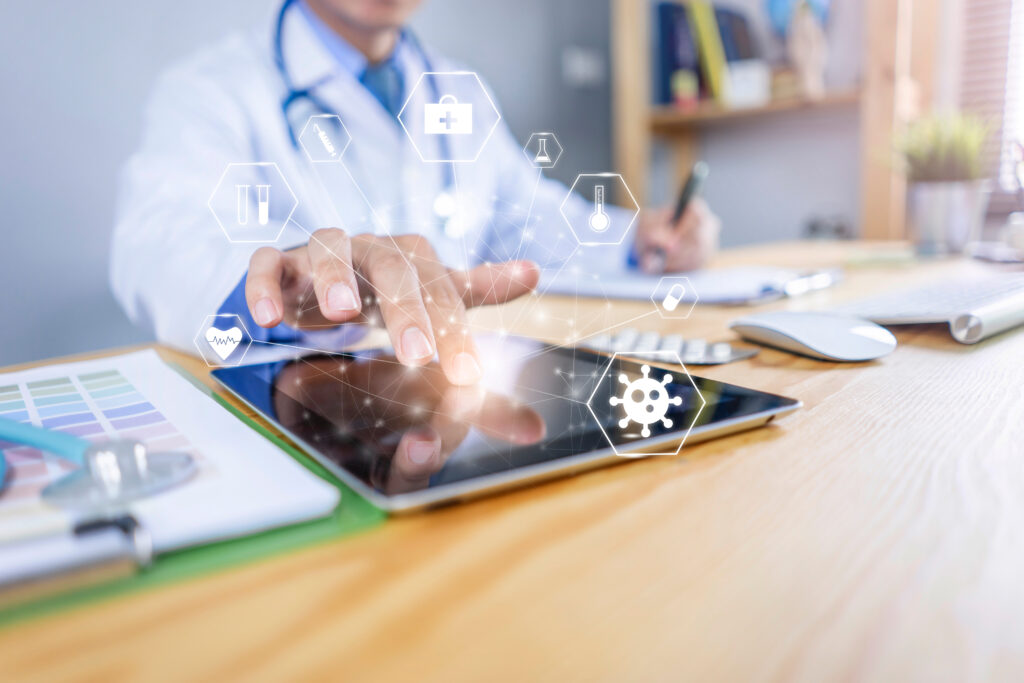 Established in 2015, the Breakthrough Devices Program replaced the Expedited Access Pathway and Priority Review for medical devices. The designation of a product as a breakthrough medical device is intended to expedite the development and review of medical devices that provide for more effective treatment or diagnosis of life-threatening or irreversibly debilitating diseases or conditions. To receive breakthrough status, applicants must demonstrate that their technology offers a substantial improvement over available alternatives. We will explore some key considerations for achieving FDA breakthrough device designation for your medical device.
What is FDA Breakthrough Device Designation?
Recognizing newly developed devices that hold the potential to provide better diagnosis, treatment, or prevention of life-threatening diseases or conditions, the Breakthrough Devices Program puts applications on a fast track to market clearance. The FDA sets itself up as an enabler, providing curtailed timelines for submissions while not compromising safety. In practical terms, this means quicker and smoother clearances that help developers deploy devices faster. Those hoping to be part of this group can evaluate if their product fits in one of these categories and make the most of the breakthrough FDA designation pathway.
What are the Benefits of the FDA Breakthrough Devices Program?
Breakthrough device designation from the FDA can provide a vast array of benefits to medical device companies as well as patients in need. For medical device companies, having your product on the breakthrough device designation list expedites regulatory processes, providing a fast track to FDA interactions and accelerated reviews that bring life-saving devices to market sooner than the standard submission route. The expedited review for breakthrough medical devices results in faster and more efficient development timelines. From a patient's standpoint, providing treatments and technologies that could help in ways previously felt unreachable can drastically improve the lives of countless individuals.
How does the FDA Decide Whether to Grant a Breakthrough Device Designation Request?
What is the FDA guidance on breakthrough device designations? The FDA has a rigorous process to ensure the safety and efficacy of medical breakthroughs, including a thorough review of applications of breakthrough technologies. The FDA looks at the scientific data and patient outcomes when submitting an application that weighs potential advantages over existing treatments available to patients. A breakthrough device designation carries with it special priority reviews, intense guidance, and urgency when remediating any issues. Through the Breakthrough Devices Program, the FDA can grant designations for those devices that can offer significant improvement compared to existing treatment options for individuals in need – ensuring each patient receives the best care possible.
FDA breakthrough device designation is granted to novel medical devices that have the potential to provide more effective treatment or diagnosis. This includes devices subject to premarket approval applications (PMAs), premarket notification (510(k)), or requests for De Novo designation. To be eligible for breakthrough device designation, both of the following criteria must be met:
1. The device provides for more effective treatment or diagnosis of life-threatening or irreversibly debilitating human disease or conditions.
2. The device also meets at least one of the following:
Represents breakthrough technology.
No approved or cleared alternatives exist.
Offers significant advantages over existing approved or cleared alternatives.
Device availability is in the best interest of patients.
 Are There Any Drawbacks to Seeking Breakthrough Device Designation?
Seeking a breakthrough designation often seems like an obvious choice for medical device developers. However, adding your device to the list of FDA breakthrough devices means putting it in front of the FDA before development is complete, which can lead to extra scrutiny that you weren't expecting. Working closely with the FDA can provide you with a wealth of invaluable advice and insight, but it can also provide suggestions that may not be as helpful. They may suggest more clinical trials, larger trials, or a redesign of trials, or much more documentation than you had planned to submit. By maintaining control of the device development process regarding the evidence collected and submitted to the FDA, developers of these novel devices are likely to present a body of evidence that will meet FDA standards.
Also, the priority review claim is just that, a claim. Until March of 2022, the FDA had not publicized any statistics on the Breakthrough Devices Program. The data released shows that while the FDA has granted breakthrough designation to 657 devices, only 44 breakthrough devices have received marketing authorization. This statistic alone should cause apprehension.
Ultimately, it may take more time and money than expected to obtain market authorization after you receive a breakthrough designation. Seeking breakthrough designation should still be considered when meeting the critical criteria; however, every device company should understand that the rigor of obtaining FDA market authorization is significant, whether you use the Breakthrough Devices Program or not.
What is the Difference Between Accelerated Approval and Breakthrough Designation?
Accelerated approval is a regulatory process that allows for quicker FDA medical device approval of new drugs or biologics that treat serious conditions and demonstrate an effect on a surrogate endpoint. This approach is used when there is not enough time to wait for clinical trials to show overall survival benefits. In comparison, breakthrough device designations are granted to novel medical devices that have the potential to provide more effective treatment or diagnosis of life-threatening or irreversibly debilitating diseases or conditions. The major difference between breakthrough device designation and accelerated approval is that breakthrough device designation focuses on medical devices, whereas accelerated approval applies only to drugs and biologics. Both are important processes for getting new treatments to patients faster but have different sets of criteria and requirements.
What is Right for You?
In the end, the exemption of certain timeframes granted by the FDA through the Breakthrough Devices Program allows for medical device companies to bring novel technologies to market that can benefit patients who have very few treatment options. But while there are many positive aspects of this program, some caution should be exercised when choosing to apply for breakthrough status. A careful cost-benefit analysis should be conducted prior to seeking such a designation and companies should understand that the additional FDA scrutiny may not be helpful.
If you are developing a novel device with potential breakthrough technology, are wondering how to get a medical device FDA approved, and need help navigating the FDA breakthrough device designation, contact us. Our team of regulatory experts will help you by submitting a "Designation Request for Breakthrough Device" Q-Submission and get you off on the right foot to market authorization.
Share this!