Author: Carrie Britton | Date: September 11, 2020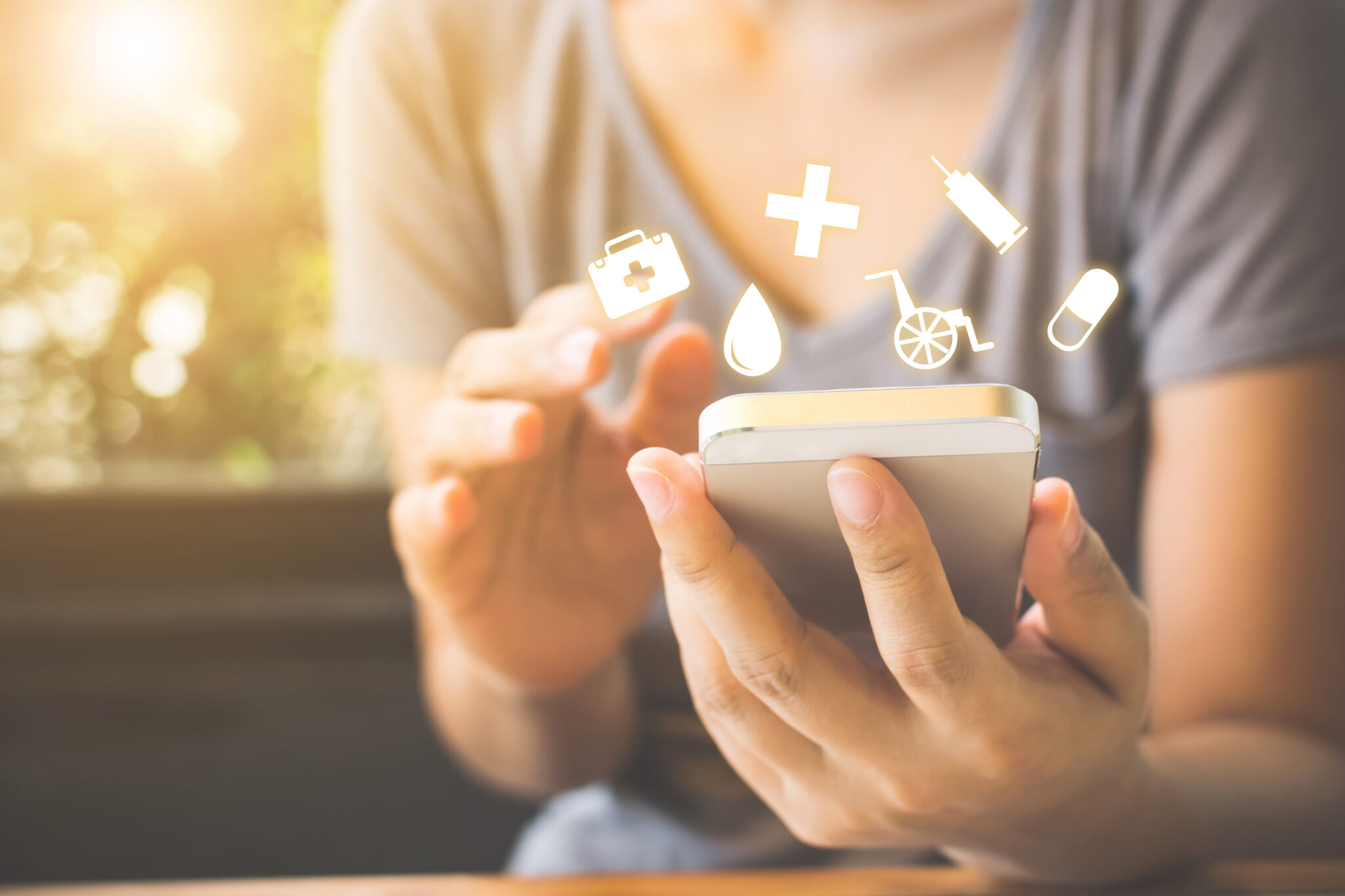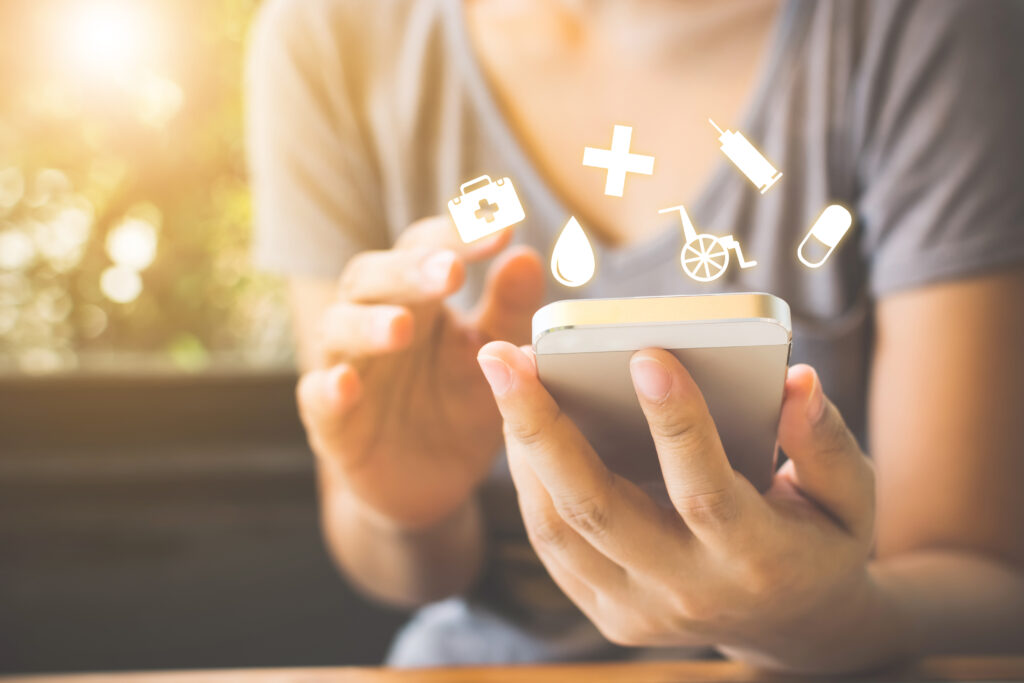 Digital health, including mobile medical devices and applications, is offering patients, providers, health systems, and insurance carriers' real-world opportunities to improve medical outcomes and enhance the efficiency of healthcare around the world.
Along with the benefits come challenges related to the typical healthcare issues of safety, efficacy and effectiveness, and the technology challenges of data privacy, cybersecurity, and interoperability. As a result, the US Food and Drug Administration (FDA) and the European Union's (EU) European Commission have established stricter regulations and requirements for placing medical devices on the market to rightfully enhance the scrutiny of these innovations before they are placed into commerce for mass-market use.
For many ambitious companies, these strict regulations and guidances can be time and cost prohibitive and the biggest barrier to getting their innovative device to market. However, with the proper direction, their great ideas can make it from concept to launch to ongoing lifecycle management and help improve patients' lives in the process.
Addressing a growing market need in an ever-expanding market of opportunity
The increasing prevalence of chronic diseases and the aging US and global population, along with the ubiquitous use/nature of smartphones, Apple watches, Fitbits, and other wearable devices, are driving the growth of the digital-health and mobile-medical-devices market.
The estimated value of the global digital health market was $111.4 billion (USD) in 2019 and is expected to reach $510.4 billion (USD) by 2025.1 In 2020, the medical device market is estimated to generate $45.3 billion in revenue alone.2
Every device placed into commerce must meet a set of requirements corresponding to the device's classification and be listed with the FDA or CE marked to enter the EU market. Medical devices are classified by a three-tiered system (i.e., Class I, Class II, and Class III) that is based on the regulatory controls (i.e., general, or special) deemed appropriate for the risk posed by the device. Obtaining US market introduction and/or approval is based on the stated indications for the use of the medical device as related to the regulatory description defined by the FDA.
FDA's regulation of devices is tailored based on risk. For example,
Some devices are subject to premarket review, either through a premarket notification under section 510(k) of the FD&C Act, through a premarket approval application under section 515 of the FD&C Act, a De Novo classification request under section 513(f)(2) of the FD&C Act, an investigational device exemption (IDE) application under 21 CFR 812, or a humanitarian device exemption (HDE) under section 520(m) of the FD&C Act.
Other, lower-risk devices are exempt from premarket review but are subject to general controls, including registration and listing, good manufacturing practices per Section 520(f) of the FD&C Act, and adverse event reporting under Section 519 of the FD&C Act.
FDA has issued guidance that it does not intend to focus its regulatory oversight on some devices that pose a low risk to patients. FDA has done this for many low-risk software functions.
On December 13, 2016, the 21st Century Cures Act (Cures Act) was signed into law. Section 3060(a) of this legislation, titled "Clarifying Medical Software Regulation," amended the FD&C Act to add section 520(o), which describes software functions that are excluded from the definition of the term device in section 201(h). In addition, section 520(o)(2) describes the regulation and assessment of a software product with multiple functions, including at least one device function and at least one software function that is not a device.
According to the FDA's Center for Devices and Radiological Health (CDRH) Premarket Approval (PMA) database, 54 new Class III medical devices were approved in 2018, 46 in 2019 and 25 through just the first half of 2020.3-5 The FDA states that there were 161 medical devices approved in 2019 and 5 approved in the first half of 20206-7.
The FDA is focused on balancing the risks and benefits of multiple digital health topics, including:8
Artificial intelligence (AI) and machine learning (ML)
Cybersecurity
Mobile medical applications
Health information technology (HIT)
Medical device data systems
Medical device interoperability
Software as a medical device (SaMD)
Telemedicine
Wireless medical devices
Digital health enables the capture and sharing of important and often critical health-related information for a patient's general wellness, clinical trials, treatment compliance, and the overall health management of patients with chronic diseases and conditions. Telemedicine, in the age of COVID-19, has taken on an increased role; and with it, a greater need for and reliance on SaMD and mobile medical platforms.
The US and the EU have new and updated requirements for approval
The United States continues to play catch up
Governments do not move as quickly as the digital world, an apt analogy being the tortoise and the hare. But the FDA has attempted to accelerate the development of regulations and requirements to speed approvals and drive new digital-health innovations to market.
The 21st Century Cures Act, enacted in 2016, clarified the definition of "software," redefined the risk levels of mobile medical apps that must be regulated as devices, and allowed the FDA to focus its review and regulations on those deemed higher risk. FDA is reimagining its approach to digital health medical devices. The Agency is aiming to develop pragmatic approaches to optimally foster the development of high-quality, safe, and effective digital health products while assuring timely patient access.
SaMD that provides limited clinical decision-making support is focused on administrative functions, general wellness, and collecting and storing patient medical records — once considered high risk in the nascent market of the 21st Century, are no longer considered medical devices and are not regulated as such.8 FDA is still working on its Digital Health Innovation Action Plan to refine policies and provide guidance to reflect the change to the device definition under the 21st Century Cures legislation.
The CDRH created the Digital Health Program to develop and implement regulatory strategies, policies, and processes for Class II and III medical device regulation and approval.
Class II devices with a moderate or intermediate level of concern must be approved through the 510(k) premarket notification process. However, a Class II device that can demonstrate it is safe and effective through its equivalence to similar devices already on the market can be declared exempt. If the manufacturer has all the required documentation, the device can be put on the market without receiving clearance or approval.9
Examples include pulse oximeters, EKG machines, mechanics required to move prosthetic limbs, digital mammograms, and most wearable medical devices.
Class III devices are those with a higher risk and are the largest focus of the FDA's ongoing regulatory improvement efforts. The FDA defines Class III devices as those: "that support or sustains human life, are of substantial importance in preventing impairment of human health, or which present a potential, unreasonable risk of illness or injury."10
Examples include pacemakers, prescription digital therapeutic (PDT) devices that can help diabetics record and manage daily blood sugar data, or anything with programmable software that can pose serious health risks or even death if it does not function appropriately.
The EU released the first significant changes to medical device regulations in more than 20 years
In May 2017, the EU released Medical Device Regulation (MDR) 2017/745/EU. With planned enforcement of May 2020, and now the delayed enforcement of May 2021 due to the COVID-19 pandemic, the MDR 2017/745/EU addresses the regulation of software as a stand-alone device [SaMD] or as an integrated component in a parent device that is required for the device's intended functionality. It also places additional stringent requirements for compliance with post-market activities and post-market surveillance, based on the Class of the device and how the information can impact a patient's health.
Regardless of the device's classification, it must comply with all applicable EU harmonized standards and regulatory requirements.11
What is the impact of all these new regulations mean for manufacturers of digital health technologies?
It can be a whole new world — a time-consuming and costly new world.
Software companies and medical device manufacturers must comply with these enhanced FDA and EU regulations based on their intentions to launch products in the US and worldwide. Medical device companies must produce a design history file detailing the software components and processes undertaken in the development of their medical devices. Due to the safety-critical nature of medical device software, it is important that highly effective software development practices are in place within medical device companies.
But software programmers are used to working by their own set of rules, creating code and programming software on the fly, with a focus on successfully creating that next piece of functionality and interoperability. This freewheeling standard operation process does not match the FDA and EU requirements for documenting all software changes as they relate to the device's intended functionality and propose outcomes. Design freezes and having to document every change before fixing a simple graphical user interface (GUI) is anathema to many developers and their design processesand can be a major roadblock for proper 510(k) premarket notification, PMA, and/or MDR 2017/745/EU submissions.
Programmers need to learn a new "language" of submission requirements and guidelines. They must understand the FDA and European Commission's expectations and regulations and adapt them to their SaMD's lifecycle processes. The medical device companies must be able to produce sufficient evidence to support compliance in this area.
Unfortunately, meeting such stringent requirements is all too often where many start-up companies and large manufacturers alike fail in their efforts to bring what could be lifesaving or life-enhancing digital health solutions to market. Whether an application is abandoned, denied clearance, or hit with a cease-and-desist order for not properly adhering or complying with the medical device regulations, these are lost opportunities that often come only around once.
Time to seek help from those who have been successful time and again
Is a Class II wearable medical device exempt from 510(k) premarket validation? Does a drug-device combination need one label approval or two?
Digital-health-device manufacturers that do not know the answers to these questions may experience extreme difficulties and delays getting their device to market — if it gets approved at all.
Sterling Medical has helped many medical devices receive 510(k) and PMA clearance and approval. Unlike many software companies, Sterling Medical has protocols for addressing the health, safety, and environmental protection standards required to obtain global regulatory clearance, approval, CE marking, and renewal.
Our professionals are extremely well-versedin the FDA's principles of software validation, which follow international standards. They can help companies understand the level of documentation and risk-management verification required to demonstrate a device's safety and efficacy, level of data privacy and cybersecurity, and other aspects critical for clearance based on the intended use.
We work with regulators in advance and throughout the development lifecycle to ensure all protocols are followed for a device to receive FDA and/or EU approval on its first submission. Whether an application needs support from conception or in the middle of development for document remediation, Sterling Medical can provide the requisite tools and expertise.
Companies looking to make their mark in the growing digital health/medical device markets are wise to seek the help of experts to fill in the FDA/EU regulatory knowledge gaps.
Though not meant to be an exhaustive list, Sterling Medical is fluent in the following development tools to help bring digital health and medical devices through FDA/EU approval to market:
US FDA software guidance for premarket submissions
Technical information report (TIR)
ISO/IEC JTC 1
ISO 13485 for medical devices
International Medical Device Regulators Forum (IMDRF)
FDA 21 CFR Part 820, also known as the Quality System Regulation (QSR)
Usability engineering
Software lifecycle processes, risk management
References:
Global Digital Health Market was Valued at USD 111.4 billion in 2019 and is Expected to Reach USD 510.4 billion by 2025, Observing a CAGR of 29.0% during 2020–2025: VynZ Research. VynZ Research. Published May 23, 2020. Accessed August 11, 2020. https://www.globenewswire.com/news-release/2020/05/23/2037920/0/en/Global-Digital-Health-Market-was-Valued-at-USD-111-4-billion-in-2019-and-is-Expected-to-Reach-USD-510-4-billion-by-2025-Observing-a-CAGR-of-29-0-during-2020-2025-VynZ-Research.html?print=1
Medical Device Manufacturing in the US Market Size 2005–2026. IBISWorld. Published May 23, 2020. Accessed August 11, 2020. https://www.ibisworld.com/industry-statistics/market-size/medical-device-manufacturing-united-states/
US Food and Drug Administration. 2018 Device Approvals. Updated January 28, 2019. Accessed August 11, 2020. https://www.fda.gov/medical-devices/recently-approved-devices/2018-device-approvals
US Food and Drug Administration. 2019 Device Approvals. Updated February 11, 2020. Accessed August 11, 2020. https://public4.pagefreezer.com/browse/FDA/28-01-2022T11:16/https://www.fda.gov/medical-devices/recently-approved-devices/2019-device-approvals
US Food and Drug Administration. 2020 Device Approvals. Updated July 1, 2020. Accessed August 11, 2020. https://www.fda.gov/medical-devices/recently-approved-devices/2020-device-approvals
US Food and Drug Administration. Medical Devices; Exemptions From Premarket Notification for Class I and Class II Devices. Published December, 30, 2019. Accessed September 4, 2020. https://www.federalregister.gov/documents/2019/12/30/2019-27394/medical-devices-exemptions-from-premarket-notification-for-class-i-and-class-ii-devices
Digital Health. Accessed August 11, 2020. https://www.fda.gov/medical-devices/digital-health
US Food and Drug Administration. Class I / II Exemptions. Updated July 1, 2019. Accessed August 11, 2020. https://www.fda.gov/medical-devices/classify-your-medical-device/class-i-ii-exemptions
US Food and Drug Administration. Premarket Approval (PMA). Updated May 16, 2019. Accessed August 11, 2020. https://www.fda.gov/medical-devices/premarket-submissions/premarket-approval-pma
European Union (EU) Biomedical Software Regulatory Requirements
Share this!