Author: Carrie Britton | Date: February 2, 2023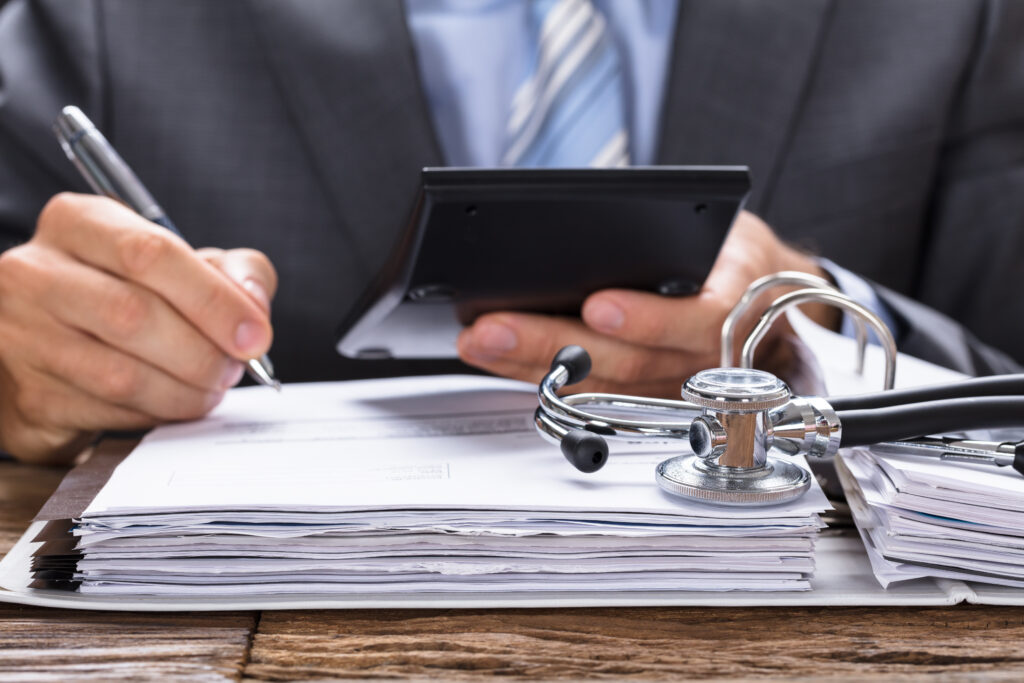 The importance of maintaining a high level of quality and compliance can't be overstated for medical device companies. Failing to do so can put patients at risk, land you in hot water with regulatory agencies, and harm your reputation—which is why remaining compliant and having strong quality management systems are essential. Quality control and assurance measures such as third-party compliance auditing have become increasingly popular strategies to produce a better-quality product while meeting regulations more easily. What is the objective of third-party audit? In this blog post, we'll provide an internal audit overview with an in-depth look into how third-party auditing can help medical device companies improve their overall quality programs—including the potential benefits it offers.
Third-Party Auditing Overview: What is Third-Party Auditing?
Third-party internal audits are an important, and required, part of any quality management system (QMS). They can also help medical device companies identify areas of concern or opportunities for improvement.
For an effective internal audit, you first need an internal audit plan that includes both a timeline and audit objectives (the purpose of your internal audit). Who should perform an internal audit? You should ensure that your auditors are properly trained in how to perform an internal audit and have all the necessary tools and resources that they need to conduct the scheduled audit. The audit itself must be objective and evidence based. Auditors should review documentation when conducting internal audits and identify areas of concern or opportunities for improvement. They should also identify any non-conformities and recommend corrective action.
Why is Third-Party Audit Important?
A third-party compliance audit can help you:
Address Issues Before Non-conformances
The internal audit process provides valuable feedback to medical device companies, highlighting areas where improvements can be made. A third-party compliance audit is important to identify any potential non-conformances that could lead to additional consequences if left unresolved. Doing so can help medical device companies avoid initiating costly Corrective and Preventive Actions (CAPAs) and will go far towards helping them maintain compliance with industry regulations.
Avoid Conflicts of Interest
Internal audits can be a challenge for small organizations, particularly when it comes to avoiding conflicts of interest. When performing an audit within a medical device company, it's important to make sure that the auditor is impartial and has no vested interest in the outcome of the audit. A third-party auditor can provide unbiased results. Third-party auditors can also provide valuable insights into best practices for auditing and compliance, which can help medical device companies improve their internal auditing processes. By using a third-party auditor, you can be sure that the audit is conducted objectively and without bias.
Prepare for FDA Inspection
When preparing for an internal audit, it's important to remember that the FDA will be looking for specific evidence of compliance. Make sure you have all the necessary documentation in order and that your team is familiar with the audit process. If you can demonstrate that you have taken all the necessary steps to ensure compliance, the surveillance audit will likely go smoothly. However, if there are any areas of noncompliance, the FDA will act accordingly. By adding regular third-party audits to your schedule, you can ensure that your company is always in compliance with FDA regulations.
QMS Transitions
When expanding into new countries, it's important to ensure that your QMS is compliant with the new requirements. Adapting your QMS to meet the specific needs of new countries can be a daunting task. Third-party providers familiar with audit compliance procedures can also help you manage the transition process, which can be complex and time-consuming. They can ensure that your QMS is compliant with all the relevant regulations and that your medical device company is prepared for expansion into new countries.
An effective QMS internal audit program helps medical device companies to remain compliant with regulations, maintain a high level of quality, and identify opportunities for improvement. By auditing various aspects of the QMS on a regular basis, medical device companies can address issues before they result in non-conformances. Third-party audits help to avoid conflicts of interest and can prepare medical device companies for FDA inspections or marketing in new countries. Contact us today to learn more about how our quality management system experts and third-party risk management can help your organization improve its processes and stay compliant with international standards.
Share this!