Author: Carrie Britton | Date: March 16, 2022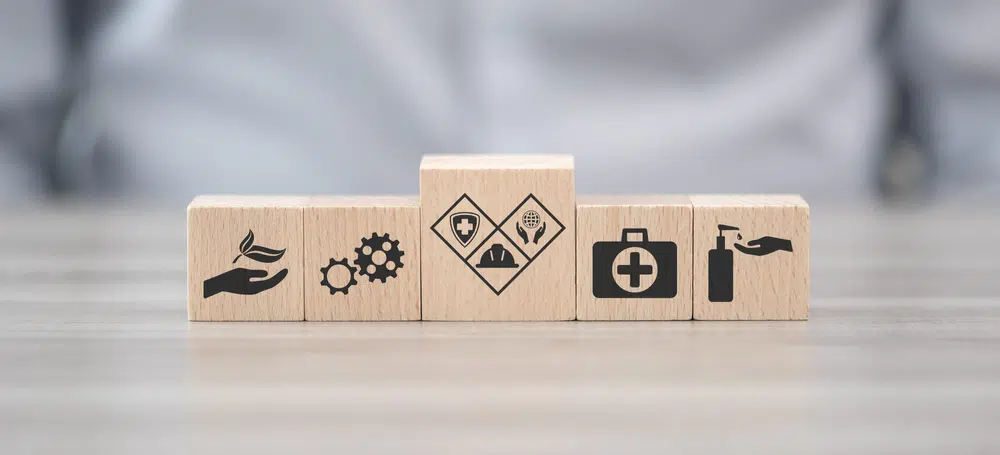 Approaching Medical Device Safety Standards Compliance
In the United States, medical device companies that manufacture, repackage, relabel, and/or import medical devices sold in the U.S. are regulated by the Food and Drug Administration's (FDA) Center for Devices and Radiological Health (CDRH). To be cleared or approved for sale, devices must adhere to outlined medical device safety standards.
For many medical device companies, especially those that are just starting up, it is easy to feel overwhelmed or perhaps even nervous as they begin to learn the length of time it may take to receive FDA approval and the myriad of FDA medical device safety requirements they must adhere to. For example, a device in the design phase could have over a dozen medical equipment safety standards to follow.
Here are some tips to start your systematic approach to meeting medical device safety standards.
Outline your regulatory strategy. It is essential to evaluate and plan for regulatory considerations from the first day of your development process. Building a marketable medical device in the U.S. requires regulatory preparedness – in everything from your development to your documentation, to usability testing and using quality management systems, and finally your FDA submission package. Depending on the regulatory pathway your device requires, you may need to have formal or informal meetings with the FDA in your development process. Formulating a regulatory strategy can help you prepare for those meetings as well as inform other elements of your process.
Select a predicate device. Identifying a predicate device, one that is already on the market that is similar to yours, helps to refine medical device safety testing requirements and standards to follow during the design and development of your device. A Premarket Notification (510(k)) is a premarketing submission made to FDA to demonstrate that the device to be marketed is safe and effective by proving substantial equivalence (SE) to a predicate device that is not subject to Premarket Approval (PMA). Submitters must compare their 510(k) device to a similar legally marketed U.S. device(s). If the FDA cleared it already, they should evaluate it the same way as the existing device. If you struggle to pinpoint a single predicate device that operates in a similar manner as yours, you may be able to find pieces of those elements in multiple devices on the market. Then you can combine them and select the relevant standards to create a precedent for your process.
Pull together your list of relevant standards and determine what medical device safety testing is applicable. As with most projects, an important first step is to pull together your to-do list to fully understand what is coming on your regulatory pathway. The daunting list swirling around in your head of medical device safety standards may feel more manageable once you have it all together. It is also important to know that it may not be necessary for you to perform and pass all medical device safety testing outlined in each standard – you may be able to whittle down your list simply by evaluating what testing is actually needed for your device to be considered safe for both the operator and the patient.
Account for local deviations. No matter what regulatory body you are seeking approval from, each entity has their own deviations from the general medical device safety requirements that are based on specific needs or practices in the countries that they cover. For full device compliance, it is important to know and understand what they are.
Seek expert advice. Having the counsel of medical device engineering and regulatory experts will remove the uncertainty in following these steps. A consulting company can help you compile your comprehensive medical device safety standards list, establish the necessary testing processes, select the right predicate device or find a creative combination of parts in existing devices, and adhere to local deviations.If you are struggling with compliance to medical device safety standards and don't know where to begin, Sterling can help. Our medical device development group addresses the whole development process, and our regulatory experts help our clients produce products consistent with the highest industry standards. If we can help you meet your medical device testing and standards goals, contact us today.
Share this!