Author: Jeff Triolo | Date: August 8, 2022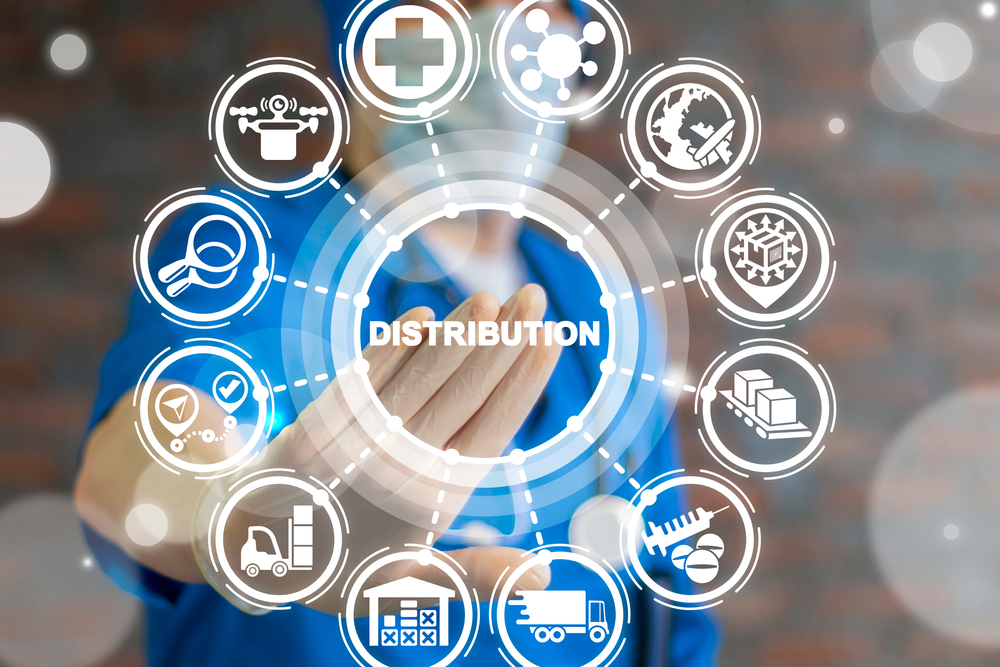 Medical Device Supply Chain Challenges and FDA Action
Supply chain delays and disruptions can wreak havoc on any business, especially in the highly regulated medical device industry. Even a small adjustment to your product to accommodate medical device supply chain deficiencies could send you back down an arduous and lengthy regulatory path. In addition, not having what you need to build your product also means broken commitments, damaged relationships, frustrated customers, and lost revenue.
What is a Medical Supply Chain?
Medical supply chain refers to the process of gathering resources, building tools, maintaining appropriate materials, and delivering supplies and equipment to health care professionals and patients to meet their needs. Supply chain management in the health care and medical device industry is complex and incredibly important, involving various stakeholders including patients, health care providers, manufacturers, insurance companies, hospital systems, largescale purchasing organizations, and regulatory agencies. Poor medical device supply chain management is literally a matter of life and death.
The medtech supply chain faces many common threats including natural disasters, climate change, shifts in trade or regulatory policy, cybersecurity attacks, theft of intellectual property, and financial instability in markets and/or suppliers. The global COVID-19 pandemic exposed and exhausted medical device supply chain issues as well as supply chain delays in the health care and consumer marketplace worldwide at large, causing a disruption of epic and historic proportions.
FDA Action for Medical Device Challenges
Due to the complexities of the process and how long it takes the FDA to approve a medical device as well as in the development and manufacturing of the devices themselves, medical device supply chain issues can have dire consequences in the United States. Oversight of medical devices nationally is the responsibility of the U.S. Food and Drug Administration (FDA), particularly the Center for Devices and Radiological Health (CDRH). To help combat the extensive impact of the COVID pandemic, the agency has benefited from several recent actions including:
The Coronavirus Aid, Relief, and Economic Security Act (CARES Act) was signed into law in March of 2020 giving the FDA statutory authority to help prepare for, prevent, and address medical device supply chain interruptions and shortages during a public health crisis for the first time. It enabled the FDA to collect information from manufacturers on supply chain challenges to support the prevention and mitigation of critical shortages. The agency has also requested the ability to be notified of critical device supply disruptions anytime it is needed, not just in the case of a public health emergency. The FDA wants these notifications to include information on production volume to enable them to better support combating supply chain issues. The FDA is also seeking authority to mandate that manufacturers develop and provide risk management plans and establish alternate suppliers and manufacturing sites. Finally, the agency requested the ability to temporarily import unapproved devices for the benefit of public health provided they apply the proper controls.
Resilient Supply Chain and Shortages Prevention Program (RSCSPP) The Fiscal Year 2022 budget for the FDA includes $21.6 million to create the RSCSPP under the Center for Devices and Radiological Health (CDRH). The project would be a first-of-its-kind permanent program to address medical device supply chain resilience in the U.S. though prevention, identification of potential shortcomings, surveillance, and expedited intervention. The agency hopes the new program will ensure health care professionals and patients have the crucial medical devices they need and will reduce the country's dependence on products from other countries.
At Sterling Medical Devices, we know even small medical device supply chain disruptions in getting the parts needed to produce your device can lead to substantial consequences for your business and patients. We have been helping our clients resolve medical device design and development challenges – from concept through completion – since 1998. If we can help you solve the problem you are facing with supply chain interruptions, please contact us today.
Share this!