Author: Erik Hilliard | Date: September 12, 2023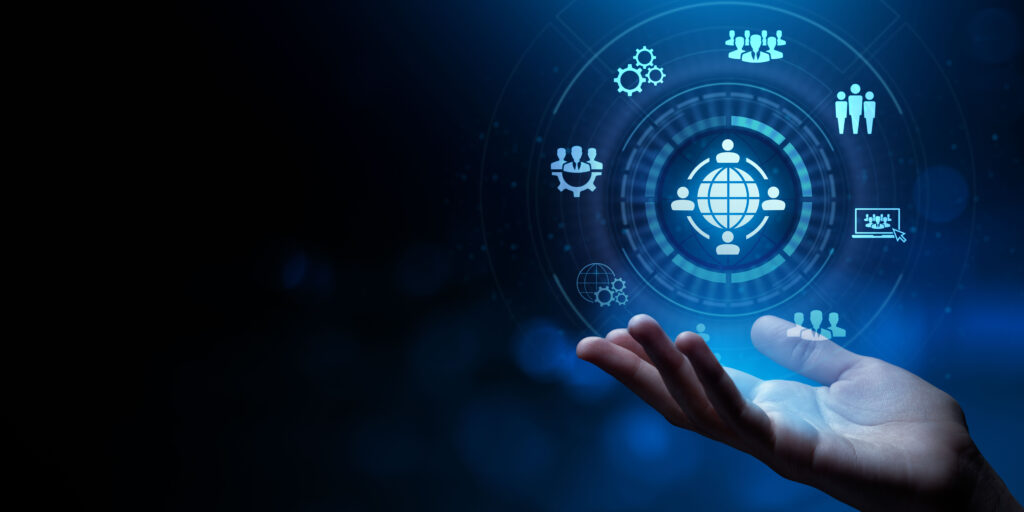 Designing and developing a medical device and bringing your product to market are two entirely different tasks—but both can be daunting for the experienced and inexperienced alike. If not managed efficiently and in accordance with regulatory requirements, you may find yourself dealing with delays in time-to-market and time-to-profit, all while incurring additional costs.
Here's where a medical device outsourcing company comes in handy. By outsourcing your medical device design and development to a medical device consulting firm that brings experience and innovation into the process, you can mitigate these risks, cut costs, and focus on business-critical initiatives knowing your development is being done right the first time. But before you hire a medical device outsourcing company, do your due diligence, ask the right questions, and learn as much as you can about them to ensure they are the right fit.
Here are the top seven questions to ask a medical device outsourcing company before hiring them:
1. Do they have expertise across all phases of the product lifecycle?
How much experience do they have guiding clients from concept through completion? Ideally, your medical device outsourcing company should be able to address the entire development process, including systems, software, electronics, mechanical, quality, and regulatory compliance.
 2. Is their development process backed by regulatory and manufacturing compliance expertise?
Compliance issues can lead to significant launch delays. By working with a partner that's well versed in medical device regulatory and manufacturing compliance, consistently adheres to stringent guidelines, and integrates risk management practices throughout the entire lifecycle, you'll obtain approvals the first time around for a faster time-to-market and reduced costs.
3. Are they ISO 13485-registered?
ISO 13485 is an internationally recognized quality standard for the medical device design, development, production, and sale of medical devices. To be certified, a medical device outsourcing company must demonstrate an ability to provide medical devices and related services that consistently meet customer and regulatory requirements. An ISO 13485 certified medical device consulting firm will ensure your Quality Management System supports the safety and efficacy of your medical device and streamline the auditing process.
4. How many projects have they completed?
Look at their track record. Have they been doing this for decades, or are they new to the game? Do they have dozens of project successes under their belt or hundreds? How many clients have they worked with, and do they match the stage you are in? In the complex world of medical device design and development, you need a partner who's seasoned, with a proven track record of bringing approved, high-quality products to market in a streamlined fashion and without complications—so it's done right the first time.
5. Are they 100% U.S.-based?
Though this may not be the first question that comes to mind, where your medical device outsourcing company is based matters. Even if they're headquartered in the US, if their team is spread across the world, this could lead to project delays. Working across various time zones can impede real-time collaboration, hinder communication, and delay decision-making, potentially causing milestones to be missed and extending project timelines. By working with a 100% U.S.-based partner, your device will be poised for a smoother market entry.
6. Are they innovative?
As competition in the medical device market continues to heat up, innovation is crucial. Look for a partner known for delivering superior medical device design, development, and engineering innovation using a customized, out-of-the-box approach. In today's fast-evolving landscape, your unique needs require innovative solutions, not just a one-size-fits-all approach.
7. Are they experts in both verification and validation processes?
While verification and validation are both elements of the medical device testing process, they serve two very different but equally essential functions. Verification determines whether the product was built right, while validation determines whether the right product was built. When outsourcing to a medical device consulting firm, be sure they have expertise in both essential controls.
Choosing the right medical device outsourcing partner can mean the difference between an innovative product that's brought to market faster and more cost-effectively and one that is met with process bottlenecks and regulatory hold-ups. By asking the right questions, you will be poised to select a partner who will help you develop a product that aligns with your organization's strategic objective, supports revenue goals, and protects your brand image.
At Sterling Medical Devices, we've been delivering medical device design innovation for more than two decades. We address the whole development process and design products that focus on the user's needs and requirements while also making smart design choices based on our extensive and diverse experience in product development.Contact us here to discuss how we can help you with your next project.
Share this!