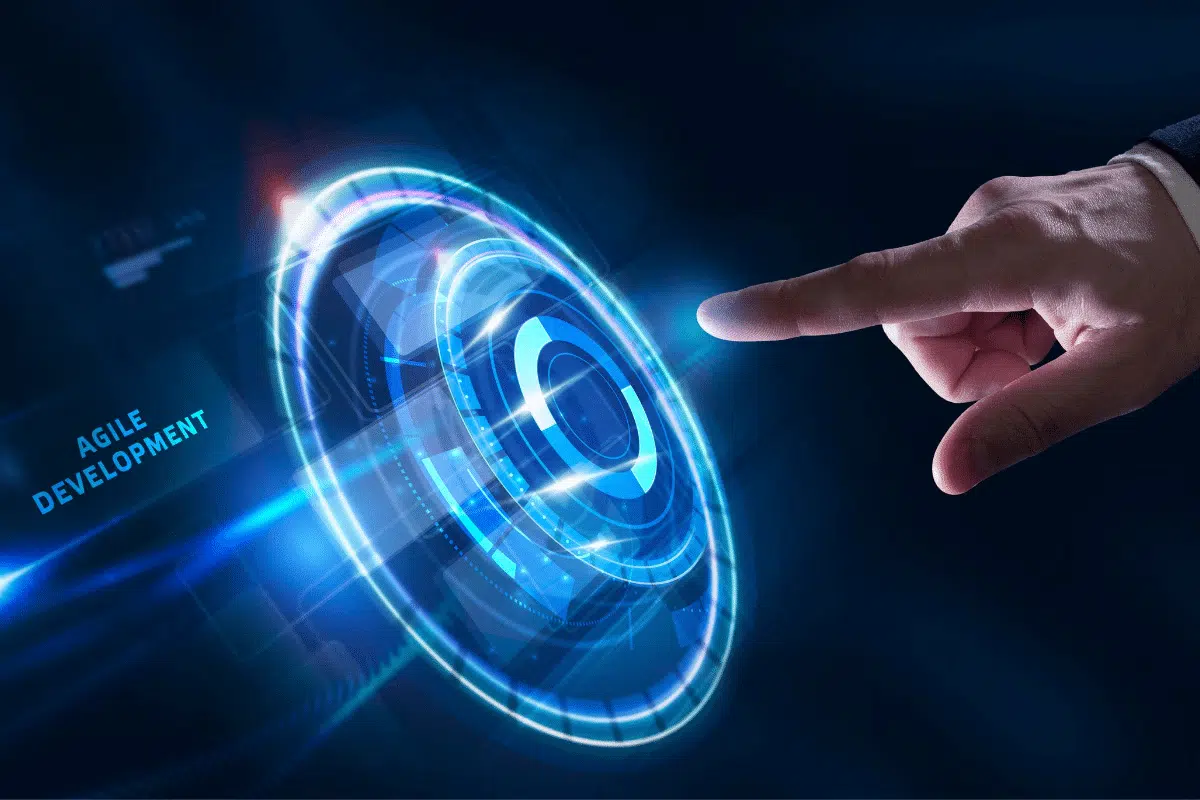 "The Sterling Approach" to medical device design focuses on our customers' experience –  a critical component is our Agile project management. Agile development in a medical device company is a powerful asset that saves time and money, while creating an exceptional product.
What is
Agile in Medical Device Design

?

Agile project management focuses on being able to adapt to change and fosters customer-driven change. Its core technique builds a project in incremental pieces, encouraging stakeholder review and feedback throughout. This allows for more feedback overall, a better understanding of if the project is poised for success, improved customer experience, and insurance the product meets a customer's expectations. Agile development in a medical device company is time and cost saving and is highly respected in the industry – the U.S. Food and Drug Administration supports it, and the American Society of Mechanical Engineers has a standard around the Agile development process.
Benefits of
Agile Development in a Medical Device Company
Agile in medical device development offers many advantages, including that the technique:
Provides a quick feedback loop for incremental improvements
Reviewing and getting feedback along the way allows changes to be made as early as possible in the process and manage risks down the line. It allows us to be very responsive to our customers' requests and make sure we are fulfilling our customers' desires.
Helps refine your requirements and features
There are a lot of unknowns in medical device development, many of which are not uncovered until the development life cycle. The incremental nature of Agile development in a medical device company helps incorporate requirements at each step – defining and understanding requirements before the design phase, analyzing associated risks, testing and verifying the product using a quality assurance process, and deploying it for end-user or acceptance testing. And then the next increment begins.
Throughout the process, you may learn that some requirements or features are no longer needed. In fact, prioritization is a huge part of Agile development in a medical device company. The technique can help you understand which features have a high business value, and which are difficult or easy to implement. It also allows the customer to inform the priority order of features that are implemented. It is not always comfortable for our customers to do so, but we find that understanding your goals and the potential value of each feature, and then making difficult but strategic decisions on your priorities, is essential. That ensures the most important things are done first, increasing the return on investment for the product.  
Supports effective time management and saving time
Agile project management utilizes "time boxing," meaning it targets a specific time – usually two to four weeks – aligning it with a development iteration so that you can compare that effort to future efforts. These time periods, referred to as "sprints," help you understand how much a team can accomplish during that window and allows you to size your features relatively. This indicates how many features a team can accomplish over the length of an entire project, and how many sprints you would need to complete the number of features that you have waiting on the sidelines, ultimately saving you time by helping properly plan for your entire project. It also incorporates more testing efforts and risk analysis, improving the quality of the product overall.
Ensures return on investment and saving money
Agile development in a medical device company provides customers with a high return on investment on the time they spend on their project. This is especially true for small startup companies that have a small margin of error. At Sterling, we often have customers with ambitious ideas for their product and a laundry list of things that they want to do. But many of those features will never be utilized by the client. By using a more traditional approach, the product would be developed according to the customer's desires, potentially wasting a lot of time and money on features that are obsolete. Agile development gives the customer the opportunity to change their mind, adapt, and change the direction of their product as they learn more through the process.
Creates a positive customer experience
Agile development in a medical device company keeps open the lines of communication and everyone informed on progress. When using more traditional project management styles, a customer may not see their product until the final stages, increasing the risk it does not meet their expectations.
The techniques used in Agile development in a medical device company are rooted in practices derived from the software industry, where development occurs in a less structured way. However, structure is critical in the medical device industry, where strict standards, design controls, and documentation are needed, especially in a rigorous approval process like classifying your medical device. "The Sterling Approach" seeks to provide the best customer experience possible, blending structured, traditional medical device development with innovative, adaptive practices included in Agile development in a medical device company. If our team of experts can bring this balanced method to your project to help save you time and money, please contact us today.