Author: Carrie Britton | Date: May 5, 2023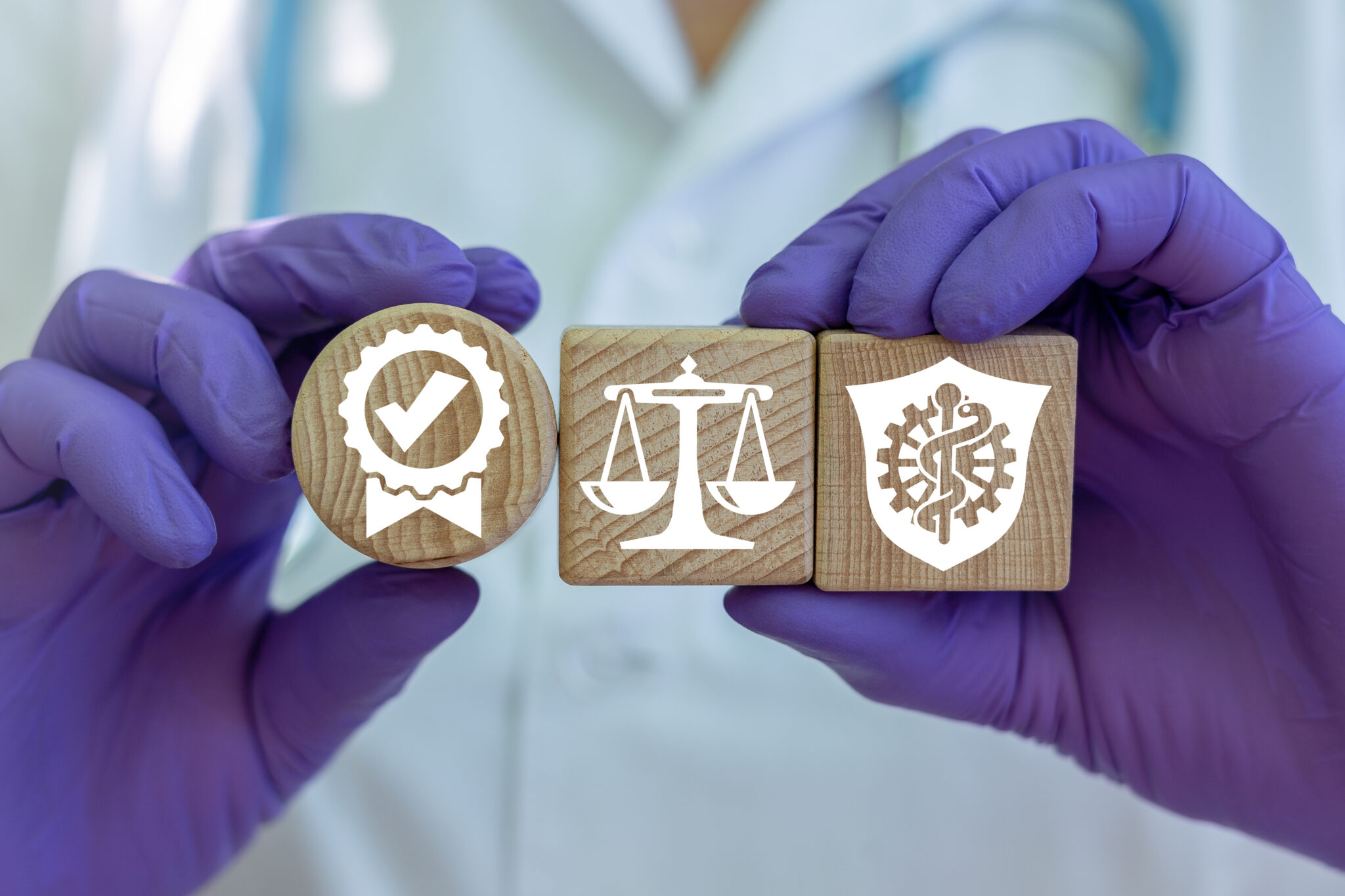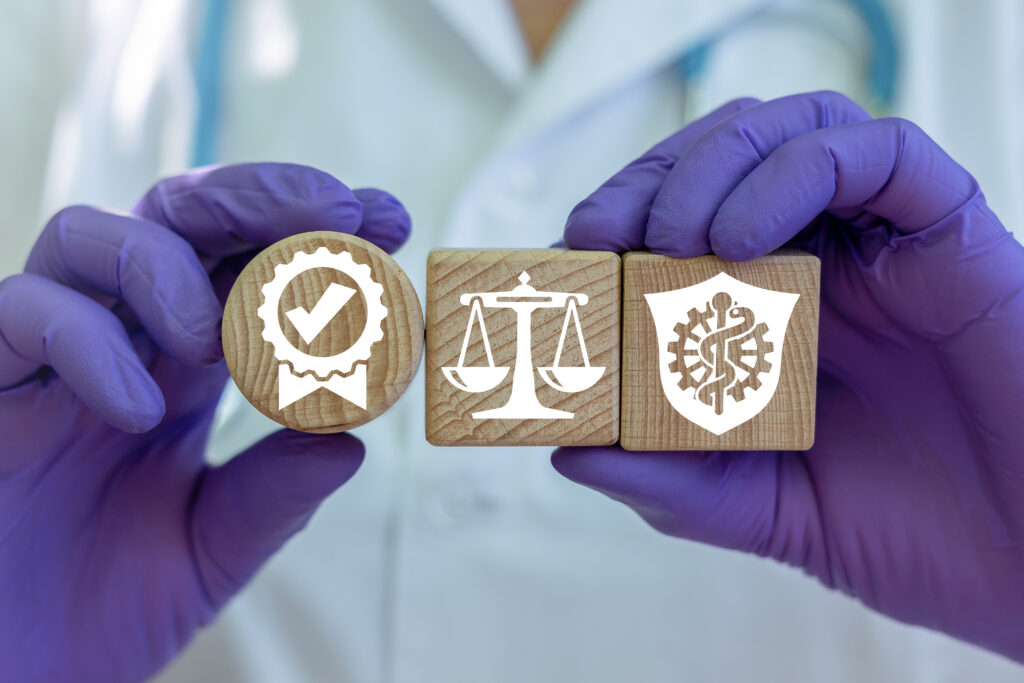 Medical device manufacturers regulated by the FDA, EU, or any international regulatory agency must implement a quality management system for their medical device according to the applicable regulatory requirements, most often the FDA's quality system regulations (QSRs) or ISO 13485. But where do you begin with a medical QMS? We have worked to implement medical device QMSs at different startups and have already scaled the mountain lying before you. With so many processes and procedures to implement with QMSs for medical devices, it feels like "what comes first, the chicken or the egg?" If you're working with online templates, how do you know which clauses are required and what change is allowable? Let's explore how creating a QMS for medical devices can help save you time and money while ensuring your company achieves regulatory compliance.
What is a Quality Management System (QMS)?
Quality management systems (QMSs) are a structured system to document business processes, procedures, and responsibilities to reach quality objectives. It serves as a powerful tool that guides your team towards meeting customer demands and regulatory requirements while continuously increasing efficiency and effectiveness. Quality systems, like healthcare quality management software, create the organizational structure for responsibilities, procedures, and resources for implementing quality management. Procedures include document control, supplier management, corrective and preventive actions (CAPAs), and continuous improvement, to name just a few. With quality control and quality assurance as provided by a QMS in healthcare, testing and inspections are done on components and finished products beyond the basics of verification and validation.
Benefits of a QMS for a Medical Device
What is the value of a QMS for medical devices? Implementing a medical device QMS can have a profound impact on the way your company does business. Most companies find that when using tools like medical device QMS software, product quality improves, errors are reduced, processes are controlled, waste is minimized, and overall efficiency increases. In most cases, the ROI of an effectively implemented quality system exceeds the cost. The key benefits of a QMS include access to greater visibility into performance data, improved efficiency due to elimination of unneeded steps and processes, lower operational costs due to saved time on unnecessary compliance tasks, decreased risk from potential nonconformance events, and a better handle on risk management.
Customizing Your Medical Device QMS
While you will eventually appreciate the benefits of a quality system can bring to your company, it is NOT meant to change the way you do business. The goal is to ensure you meet, and continue to meet, the international regulations necessary to achieve sales in your target market(s). A quality system can include the applicable regulatory requirements and be compatible with the way you run your business. While there are specific regulations for a medical device QMS, there is also significant room for you to insert your business practices into the procedures.
Implementing the Right Solution
The goal is to implement a quality system that meets regulatory compliance without being burdensome for your company. You must consider which markets you are planning to target for your sales, however, designing a medical device QMS that meets US regulations and European requirements can allow for the addition of adhering to other international regulatory rules with little additional work. The risk level of your device, whether you manufacture, and the size of your company also play into designing the QMS that is right for you.
Ensuring Compliance and Monitoring Results
A quality system is not a series of documents that gather dust on a shelf. It needs to be continually nurtured and monitored. Once your system is in place and functioning properly, you must continually monitor and assess your quality system's effectiveness through a proper QMS audit process. Audit management is particularly important in the medical device industry. The FDA can conduct facility inspections at any time and ISO 13485 certifications require regular Notified Body audits. Taking necessary steps to address non-conformances in a timely manner will ensure you remain compliant and avoid potential problems.
Staying Ahead of Regulatory Changes
Regulatory changes can be a difficult challenge for many businesses, especially in the ever-changing medical device industry. Companies must stay ahead of updates to quality standards and proactively address any evolving requirements to maintain regulatory compliance. This includes the recently proposed updates to the FDA's QSRs. With the increasing complexity that comes with new regulations, it can often take up valuable resources, such as time and money, to successfully navigate this arena. It's vital for businesses to have a plan and strategy in place to navigate these new regulations quickly and efficiently.Sterling Medical Devices has implemented FDA-compliant quality systems to ISO 13485, FDA QSRs, and the EU medical device regulations (MDR) at many medical device companies. We specialize in medical devices, IVDs, and digital health and know what it takes to implement a quality system that meets all regulatory requirements without placing an undue strain on your company. If you are wondering how you can improve your QMS or are struggling to identify the best QMS software for medical devices that is also right for your business, we can help. Stop shouldering the burden of developing your medical device QMS and contact Sterling today.
Share this!