Author: Carrie Hetrick | Date: February 1, 2022
An Overview of Minimally Invasive Devices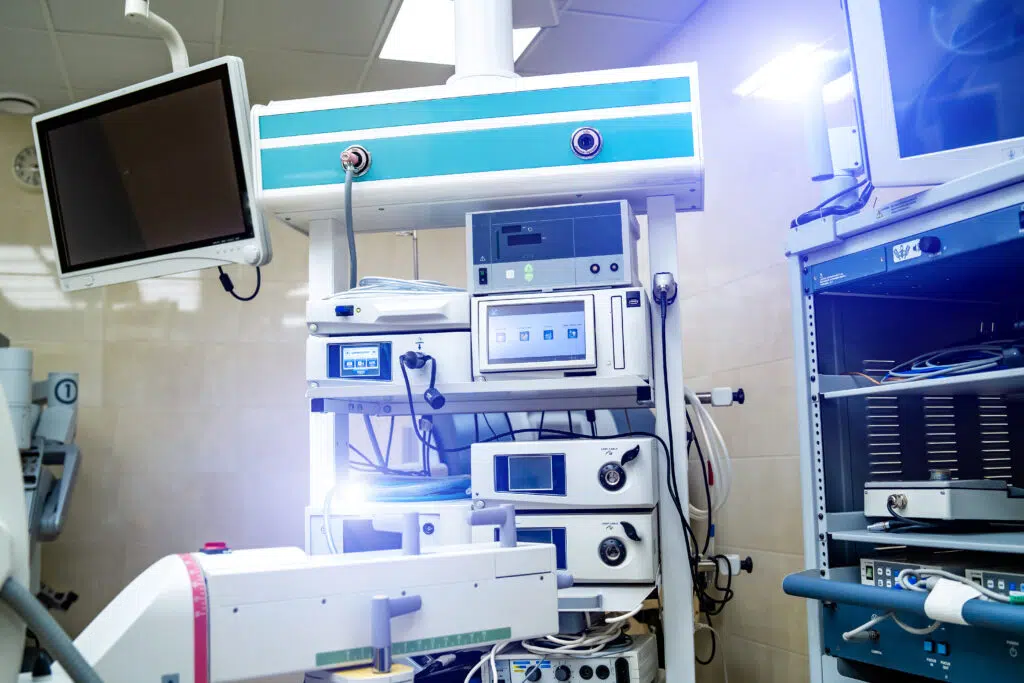 Minimally invasive devices have revolutionized the medical device industry. Using minimally invasive technology has improved patient outcomes and recovery all over the world. As their success rises, so does their popularity. So, it's no surprise that the minimally invasive device market was worth an estimated $20 billion as of 2018 (1) and that it is expected to grow at a rate of approximately 8% every year through 2024 (2). With the increased demand indicated by those numbers, it is clear that minimally invasive surgery devices will continue to make their mark on the medical device industry. It is important that any medical device company interested in ensuring a positive medical device UX (user experience) understands them.
What are Minimally Invasive Devices?
Minimally invasive devices don't have a specific definition, set of rules, or checklist of features that indicate they can be classified as such. Essentially, the term "minimally invasive" simply means they are less invasive than other options.
Decades ago, having surgery meant using a scalpel to make incisions on a patient's body, allowing the surgeon full access to the part of the body that needed treatment. Doing so not only meant a more difficult recovery for the patient as they healed from a potentially large wound, but it also meant putting a patient at a greater risk for infection. Even a clean, sterilized operating room can introduce bacteria into a surgery site and cause infection.
With ever-emerging minimally invasive surgery techniques, surgeons can make smaller incisions and perform the surgery with the use of camera or imaging technology and minimally invasive devices, limiting exposure of the surgical site to bacteria. Minimally invasive surgery also leaves behind smaller wounds and scars.
What is the Difference Between Minimally Invasive and Non-Invasive Medical Devices?
Contrary to intuition, "invasive" surgery is not the opposite of minimally invasive surgery. Instead, invasive refers to medical devices that enter the body. Categorizing a device as minimally invasive just means the imprint is comparatively smaller on the body.
For a device to be defined as "non-invasive" would mean that it does not enter the body. Examples of non-invasive medical devices include blood pressure monitors, stethoscopes, hearing aids, external bandages and splints, and x-ray and MRI machines.
Minimally invasive devices are still invasive, and a minimally non-invasive device could not exist.
As technology evolves, so will the minimally invasive device market. Improvements in electrical components like cameras, sensors, and robotics will aid in reducing surgical footprints and drive medical device companies to make more innovative and "smarter" products to improve health and health care delivery all over the world.
No matter the device you desire to design, manufacture, and sell, it is imperative to tap into the expertise of a team that has done it before. A mix of art and science, the design of life-improving medical devices that align with healthcare regulatory requirements and meet end-user needs is a complex process that requires innovation, precision, and advanced expertise. Let our experts bridge the gap between your vision and a viable product, with out-of-the-box medical equipment designs that turn loose ideas into life-changing innovations. If our medical device design team can help you with your minimally invasive medical device, please contact us today.
(1) https://www.grandviewresearch.com/industry-analysis/minimally-invasive-surgical-instruments-market
https://www.globenewswire.com/news-release/2019/04/29/1811028/0/en/US-58-2-Billion-Minimally-Invasive-Surgery-Market-Global-Industry-Trends-Share-Size-Growth-Opportunity-and-Forecast-2019-2024.html
Share this!