Author: Keith Handler | Date: June 13, 2021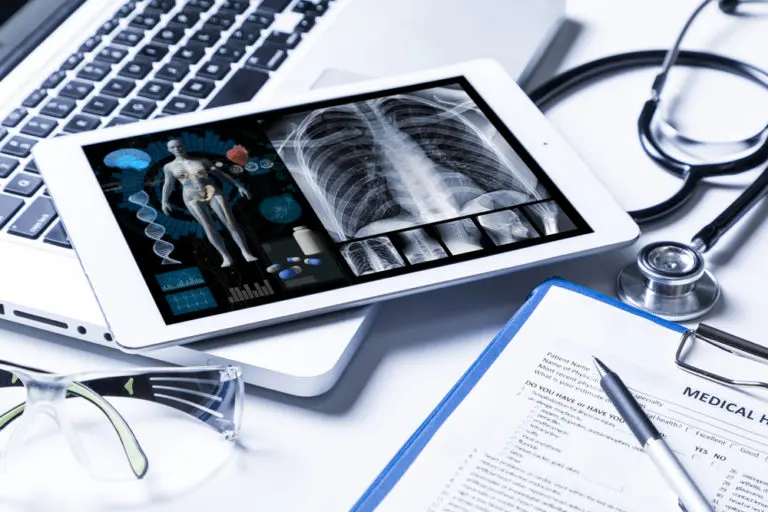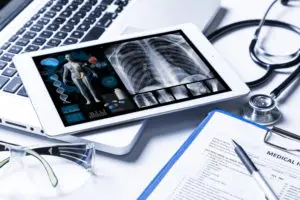 As we continue to see barriers to healthcare access, particularly during the COVID pandemic, we've also seen a rapid expansion of IoT (Internet of Things) in medicine. A system of wireless, interrelated and connected digital devices, medical IoT offers the promise of a vastly improved global healthcare industry in the years to come.
According to Deloitte, 500K+ medical technologies are currently available today.1 And by 2022, 68% of devices produced by medical device manufacturers are expected to fall under the connected category.2 With their ability to gather, analyze and exchange health data, IoT medical devices play a critical role in enabling superior clinical workflow management, improved patient care, a boost in productivity and cost containment.
Here are seven ways medical IoT is revolutionizing healthcare:
Better patient care: With devices that immediately upload data to a cloud database, IoT medical systems can compile information and generate reports, making it easier for doctors to identify trends or spot red flags earlier than ever before and offer improved diagnostic accuracy. Faster access to more complete data also facilitates more efficient collaboration between specialists, so patients can get the care they need sooner.
More patient engagement: IoT-enabled medical devices empower patients to play a more active role in their care and treatment. IoT makes it easy to connect patients with their doctors, enabling them to work together to set goals, maintain treatment plans and manage conditions. By delivering accurate, real-time patient data, medical IoT supports more personalized treatment and enhances the overall patient experience.
Remote monitoring for improved patient and doctor convenience: With sensor-enabled, connected devices, physicians can easily collect patient data without a physical exam. Wearable IoT medical devices and home monitoring systems give the clinician key information about patients' vitals, physical activity and other health metrics to inform treatment plans from a remote setting.
Fewer errors: According to a Patient Safety Authority study, 33% of medical errors are attributed to manual input, 24% to workflow and communication and 23% to clinical content.3 By automating the transfer of accurate medical data, IoT helps medical practitioners diagnose diseases, recommend the proper procedures and prescribe the appropriate medications without relying on manually entered or paper-based information that's prone to human error.
Better management of drugs and medicine adherence: Internet of Medical Things frees up medical staff from the timely burden of searching for medications and tracking supplies, while IoT monitoring devices help patients stick to their treatment plans and help doctors track compliance with prescriptions.
Lower costs: With the ability to monitor patients in real-time, the Internet of Medical Things makes it easy for practitioners to track patient progress with fewer visits to the doctor. With more efficient data collection and management, IoT in healthcare also reduces the prevalence of costly hospital stays and readmissions.
Device Improvements: IoT facilitates the capture, automation and analytics of massive amounts of data, which can be used to inform product and treatment improvements.
Are you incorporating the Internet of Things in your healthcare devices? If not, you are missing a significant opportunity to facilitate better patient care, improve the overall patient experience and drive profitable improvements of your medical devices.
Not sure where to start? Our medical device software development team can help you incorporate IoT into your medical devices to ensure you stay current with the latest ground-breaking technologies. As medical device cybersecurity experts, we'll also help you plan and design a product that adheres to and exceeds the FDA's increasingly strict cybersecurity guidelines and regulations to ensure you're delivering superior patient safety.
For more information about medical IoT or to get started, contact Sterling Medical Devices today.
1https://www2.deloitte.com/content/dam/Deloitte/global/Documents/Life-Sciences-Health-Care/gx-lshc-medtech-iomt-brochure.pdf
2https://www2.deloitte.com/uk/en/pages/life-sciences-and-healthcare/articles/medtech-and-the-internet-of-medical-things.html
3http://patientsafety.pa.gov/ADVISORIES/Pages/201703_HITmed.aspx
Share this!