Author: Carrie Britton | Date: December 20, 2021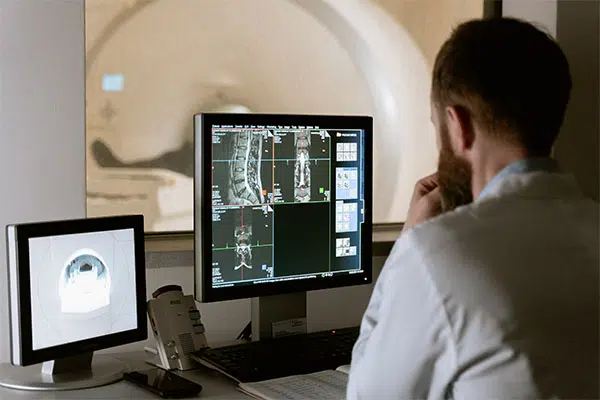 Medical devices hold great responsibility and risk – if they aren't working properly, there could be dire consequences for a person's health and potentially life. Because of this, they are highly regulated in the United States by the Food and Drug Administration (FDA). To be approved by the FDA, your device must effectively diagnose and treat the condition it is supposed to and be safe for its users. The FDA also requires medical device companies, whether they are already established in the industry or medical device startup companies, to provide proof of it through Design Controls. We offer this overview of FDA Design Control guidance to help you understand the regulatory requirements.
What are FDA Design Controls?
Design control for medical devices is the proof the FDA requires that you have to ensure your medical device is safe and effective. FDA Design Control guidance outlines a formalized approach to the development of medical devices and requires many layers of documentation that show the FDA exactly how you have planned for and ensured the safety and efficacy of your device.
Does your Medical Device Require Design Control?
The FDA classifies medical devices by their potential risk – categorizing them by low with Class I, medium with Class II, and high with Class III. A Class I device could be as simple as a bandage, while a Class III device is used in supporting or sustaining human life, carries substantial importance in preventing impairment of human health, and presents a potential unreasonable risk of illness or injury. FDA Design Control guidance requires all Class II and Class III devices go through the process, but most Class I devices are exempt.
FDA Design Control Guidance
FDA Design Control guidance requires several medical device design components be included in the creation of your product:
Design and development planning You must prepare a design and development plan that describes the product's objectives and goals, outlines design and development activities, and details responsibility for implementation. It should include specific plans on how to address each of the future Design Controls in the development process. The design and development plan should be reviewed, updated, and approved as the process evolves.
Design inputs This element explains the exact specifications of your product, including what it will do and how it will do it. It should establish and adhere to procedures to ensure the design requirements address the intended use of the device, and contain a means to handle incomplete, ambiguous, or conflicting requirements.
Design outputs Design outputs describe the exact design, components, and materials needed to build your product at the end of each design phase and at the end of the effort. This element requires each manufacturer to establish and adhere to procedures for defining and documenting design output. It should include acceptance criteria and ensure design outputs are fundamental for the device's function.
Design review FDA Design Control guidance requires that you plan for, conduct, and approve formal, documented design reviews at various points in the process. This helps to evaluate the ability of the design to meet requirements and identify potential problems.
Design verification You must then test your device to ensure it has been developed correctly and will diagnose and treat the condition it is intended to consistently and effectively.
Design validation This is where you test your product to ensure it works to meet the patient's needs as outlined previously. It should include software validation and risk analysis as appropriate.
Design transfer This stage requires you to ensure you can correctly replicate your device. It occurs alongside validation.
Design changes This step ensures that any revisions the device undergoes throughout its lifespan also adhere to Design Controls before they are implemented.
Design history file (DHF) Requires formal documentation of each Design Control component. It should be organized and show the relationship of each piece.
At Sterling Medical Devices, we are experts on the FDA approval process. In fact, we have hundreds of approval success stories. If we can help you navigate FDA Design Control guidance with our medical device equipment design services, please contact us today.
Share this!